How To Spot Fake Cartier Juste Un Clou Bracelet
To authenticate Cartier Juste un Clou bracelet Begin by inspecting the overall appearance followed by the metal quality. Then check the stamping, as well as the diamond. Don't forget to analyze the box too. Finish off your jewelry authentication process by checking the packaging.
How to legit check Cartier Juste Un Clou Bracelet?
Cartier Juste Un Clou Bracelet Authentication: The Overall Look Method
While it may appear to look like "just a nail," Cartier's Juste un Clou bracelet has been coveted for decades for its iconic design. You should inspect the metal once you have a clear understanding of its weight. Is there a test for 18K gold? Is the quality of the gems comparable to that of Cartier? Is the bracelet's weight appropriate for its size? Is the order of the serial numbers correct?
The distinctions between the two sizes of Juste un Clou bracelets—the little and the original—are also worth noting. The little bracelet is pliable, making it easy to put on, while the Juste un Clou bracelet's original size includes a hinged closing.
Why authenticate with LegitGrails?
Expert team authentication in less than 30 minutes

Trusted by reselling stores & 80.000+ clients worldwide

Featured on Forbes, NiceKicks and more

Authenticity Certificate included

Full customer protection guaranteed
Fake Cartier Juste Un Clou Bracelet:The Metal Quality Method
Cartier does not cut corners when creating its jewelry; it only uses high-quality metals such as gold and platinum. These are hefty metals, and a bracelet stamped with the 750 material hallmark indicates that it is made up of 75% gold. Cartier Juste Un Clou bracelets typically weigh at least 33.4 grams, but if the bracelet has diamonds, it should weigh even more. The little model in 18K white gold with 0.54 carats of diamonds, for example, weighs 34.4 grams. Any bracelet lighter than this is almost certainly a counterfeit.
Any evidence of discoloration or flaking metal should also be considered a red flag. Furthermore, if another hue can be seen behind the surface, the bracelet is a fake. Furthermore, Cartier is known for its meticulous attention to detail, so if the alignments, closures, or other elements appear to be off, you're getting a fake. (Check Hermes Clic H Bracelet for similar issues)
How To Legit Check Cartier Juste Un Clou Bracelet: The Stamping Method
Real Cartier jewelry has a clear mark with consistent spacing and precise writing, just as mentioned on their official website. Misspellings and a font that isn't cursive should make you suspicious, while misspellings and a font that isn't cursive should raise your suspicions. Aside from having the appropriate metal kind and serial number, the stamping's position is also critical.
Also Read: Cartier 750 Ring 52833a Real vs Fake
The Cartier stamp can be seen on the back of genuine Cartier bracelets. Also, take note of the measurement; Cartier's rings and bracelets are measured in millimeters. Keep in mind that these stampings must be imprinted on the bracelets; otherwise, you're buying a fake.
How To Spot Fake Cartier Juste Un Clou Bracelet: The Diamond Method
If your Cartier Just Un Clou bracelet features diamonds, the brand chose ones with a high clarity range, which means they don't have apparent inclusions to the human eye. You can still inspect for contained gems with a loupe lens. Colorless stones should be well-set, well-spaced, and of equal size.
Authenticate With Real Experts
3 easy steps to authenticate an item
Upload photos of the item
3 easy steps to authenticate an item
Planning on getting an item? Having doubts on an item you already have?

Trusted by:
80.000+
customers and businesses around the world

Featured with: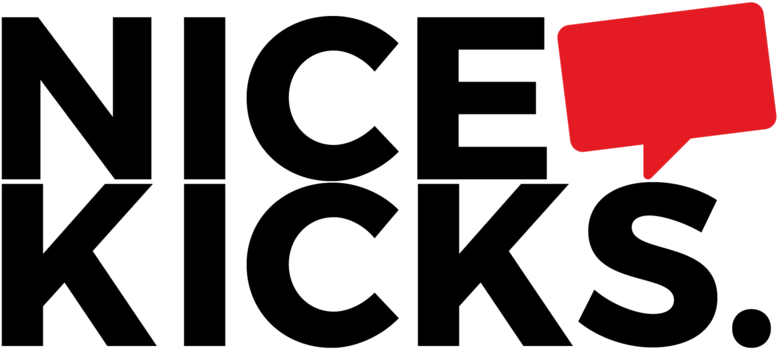 Cartier Juste Un Clou Bracelet Real Vs Fake: The Font Method
Counterfeiters are famous for not accurately replicating fonts, and this is no exception: the letters on the real box are rounded and thick, whereas the fake lettering is deformed and shallow. Instead of being this pale, the symbols should be vivid and golden.
The imitation box's detailing isn't quite as good, either.
Real Vs Fake Cartier Juste Un Clou Bracelet: The Box Method
Even the box of a genuine Cartier bracelet might help you spot a fake. The logo is placed on the top of the outer boxes, while the logo is imprinted on the inside of the lids of the inner boxes. The internal fabric, which is either white cotton or black satin, is also a clue.
Also Read: How To Spot Fake Van Cleef And Arpels Sweet Alhambra Bracelet

How To Tell If Cartier Juste Un Clou Bracelet Is Fake: The Packaging Method
You may begin the authentication process as soon as you receive your bracelet: Cartier's attention to detail is unmatched, with textured backgrounds and rich, bright letters. The background of the replica box, on the other hand, is smooth and textureless, and the lettering is much larger and thinner. The difference may also be seen in the way the counterfeiters braided the handle; it's considerably smaller and matte.
Is Cartier Juste un Clou worth it?
Cartier's legendary Juste un Clou bracelets, which are at the top of the list, are the best jewelry purchase that well-informed shoppers can make right now. They're in high demand and are worth almost 106 percent of their original price.
What does Juste un Clou symbolize?
Juste Un Clou ('Just a Nail') is Cartier's most recent ring and bracelet series. The rugged design of these classic pieces of jewelry was designed in the 1970s when it came to reflect the "rebellious spirit and raw energy of New York City" of the period.
Where can I get Cartier Juste un Clou authenticated?
Still, looking for professional help? We got your back! At LegitGrails, you can get your Cartier bracelet authenticated with the fastest turn-around time, all you need to do is reach out. Check it out: Cartier legit check.
Authenticate With Real Experts
3 easy steps to authenticate an item
Upload photos of the item
3 easy steps to authenticate an item
Planning on getting an item? Having doubts on an item you already have?

Trusted by:
80.000+
customers and businesses around the world

Featured with: