How to Spot Fake Marc Jacobs Snapshot Bag
The sleek design and compact-yet-roomy size of the Marc Jacobs Snapshot Bag has made it a popular fashion staple. Seen on the arm of celebrities and influencers alike, it's no wonder fashion forward people like yourself are interested in adding this luxury purse to your collection.
If you're shopping around for a Snapshot Bag or recently purchased one and want to know how to tell if it's authentic, then you're in the right place. Below, we've put together a quick guide for how to spot a fake Marc Jacobs Snapshot Bag.
How to Legit Check Marc Jacobs Snapshot Bag?
Real vs. Fake Marc Jacobs Snapshot Bag: The Overall Look Method
When checking to see if your Marc Jacobs Snapshot Bag is real or fake, the first thing you can check is the overall look. 
Authentic Snapshot Bags are 7 inches long, 2 inches wide (depth), and 4 inches tall and made of saffiano leather (like the Prada Galleria Bag). The wax treatment characteristic of saffiano leather makes the bag waterproof, durable, and stiff enough to hold its box shape.
Replica Snapshot Bags are typically larger than authentic models and are made with cheaper materials, which is why they don't always hold their shape and are more susceptible to scratches and damage.
Marc Jacobs Bag Authentication: The Front Logo Method
The front logo is one the most prominent displays of branding and a great way to authenticate your Marc Jacobs bag.
Real bags have a thick metallic logo shaped like an oval with two breaks to form an upside-down and right-side-up letter "J". Replica Snapshot bags are often missing the breaks that make these letters, instead showcasing a complete oval, or have narrow hardware, as seen in the comparison above.
3 easy steps to authenticate an item
Upload photos of the item
3 easy steps to authenticate an item
Planning on getting an item? Having doubts on an item you already have?

Trusted by:
80.000+
customers and business around the world

Featured with: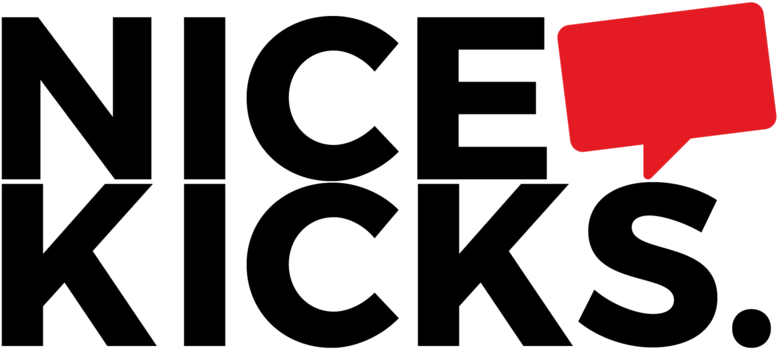 How to Spot Real Marc Jacobs Snapshot: The Stitching Method
One of the finer details you can use to spot a real Marc Jacobs Snapshot Bag is the stitching.
Real Snapshot Bags have tight, single stitching all over, with only 6 spots of double stitching (the 4 stitches where the top edge of the side panel leather meets the front and back panels, and the 2 top corners of the back pocket).
Looking at the back pocket specifically, some replicas will fail to include stitching along the top edge of the pocket, while you'll see stitching around all four edges of the pocket on an authentic bag.
How to Legit Check Marc Jacobs Logo: The Top Side Logo Stamp Method
One of the quickest ways to legit check your Marc Jacobs Snapshot Bag is to look for the top side logo stamp. Replica bags are often missing the stamp completely.
The logo stamp should be centered on the top side leather panel of the bag – between the zippers and read "The Marc Jacobs", "The Marc Jacobs New York", or "Marc Jacobs" (depending on the year and model of the bag you purchased).
Why authenticate with LegitGrails?
Expert team authentication in less than 30 minutes

Trusted by reselling stores & 80.000+ clients worldwide

Featured on Forbes, NiceKicks and more

Authenticity Certificate included

Full customer protection guaranteed
Fake vs. Real Marc Jacobs Handbag: The Zipper Method
The zipper on an authentic Snapshot Bag is quite distinct. The attachment is an open, horse-shoe shaped ring, made of hardware that matches the color of the zipper itself. At the end of the zipper pull is a leather ribbon, made of the same saffiano leather as the main body of the bag (so it should be thick, stiff, and treated with water-proof wax).
Replica zippers don't have the same open horse-shoe shaped attachment connecting the zipper to the bag. Sometimes the attachment is a perfectly circular ring or a similar horse-shoe shaped piece with a bar going through the middle. This creates a somewhat cluttered aesthetic for the zipper hardware that doesn't match the authentic minimal zipper attachment.
How to Authenticate Marc Jacobs Snapshot Bag: The Hardware Engravings Method
The zipper pull on a real Marc Jacobs Snapshot Bag has "Marc Jacobs" engraved near the end, before the opening attached to the leather ribbon. Similarly, the attachment clip, used to attach the strap to the bag, has a "Marc Jacobs" engraving. Replica bags will sometimes miss the engravings entirely.  
Additionally, the attachment clip on Marc Jacobs Snapshot Bags are unique. They're made like dog leash clips, similar to the handle hardware on the Dior Cargo Bag. This detail makes spotting fake Snapshot bags easy because replicas will use different, lower quality fasteners.
Authenticate Your Marc Jacobs Bag: The Strap Method
The adjustable strap on an authentic Snapshot Bag is made of a thick, durable webbing material. It should feel smooth to the touch and be flexible, not flimsy, and have "Marc Jacobs" printed in large sans serif font, spaced close together.
Authentic vs. Fake Marc Jacobs Snapshot: The Inside Logo Method
As you authenticate your Marc Jacobs Snapshot Bag, check the interior. The Snapshot Bags have two compartments, one for each zipper opening. If your Snapshot bag has one compartment, you have a fake bag.
The back compartment on an authentic bag has an interior pocket with a leather logo tag, stamped with "The Marc Jacobs". Bags that are missing the leather logo tag or are missing the inside pocket entirely are replicas.
How to Spot Fake Marc Jacobs Snapshot Bag: Tags and Packaging Method
If you purchased a second-hand/lightly used Marc Jacobs Snapshot Bag, then there's a possibility it won't come with the original packaging. If you bought a new – or claimed-to-be-new – Snapshot Bag, then there are certain packaging details that should remain original and can help you tell if your bag is real vs. fake.
Authentic Snapshot Bags will come wrapped in protective materials with a dust bag, tag, and authentication card. One of the signature protection materials is a Styrofoam panel attached to the front of the bag with a custom cut-out that accommodates the front side logo. If your new Marc Jacobs Snapshot Bag comes without front logo protection, that could be a first sign that you've purchased a fake or replica. 
The dust bag for your Snapshot Bag should be white with black "The Marc Jacobs" lettering on the front only. The lettering is a centered, sans-serif font. The tag for your new Snapshot Bag should be black and attached to the side of the bag, with product information and a bar-code on one side and "The Marc Jacobs" printed on the other side. The authentication card should be tucked inside of a white envelope inside of the purse.
Trustpilot
Very punctual and professional from start to finish
I purchased a pre-loved LV Bag and I wanted to play it safe! As it turns out, it is authentic and I could not be happier with the confirmation and authenticity certificate! Thank you!
They processed my request super fast!
they needed more photos and they were specific on the kind of photo.highly recommended site! will definitely use their service again. thank you so much!
Thanks again
My vintage Gucci bag didn't have a serial number making it impossible for the average person to know if it was genuine. So happy for the outcome of my genuine handbag. Thanks again
Highly recommend!
It's my 3rd time now using their service and I have to say their customer service is the best and got my certificates quite quickly. Highly recommend!
Thanks!
I was looking for a way to authenticate high quality vintage items and came across LegitGrails. So I sent them several items to authenticate and they were terrific. I had to send additional photos a few time but that gave me more confidence in them!
How Much Does a Marc Jacobs Snapshot Bag Cost?
A new Marc Jacobs Snapshot Bag costs between $325.00 to $425.00 when you purchase from Marc Jacobs or from reputable retailers (ex. Macy's, Saks Fifth Ave, etc.).
Is the Marc Jacobs Snapshot Bag Worth it?
The Snapshot Bag is a compact cross body bag with interchangeable straps, subtle branding, and durable leather. If you're looking for an on-trend, go-to purse that can transition from casual - like an afternoon of errands – to semi-formal – perfect for cocktails or a night out – then the Marc Jacobs Snapshot Bag is definitely worth it.  
Where Can I Get My Marc Jacobs Bag Authenticated?
Hopefully this authentication guide has helped you figure out if your Marc Jacobs Snapshot Bag is real or fake. If you still aren't sure and would like an extra set of expert eyes on your luxury purchase, our team at LegitGrails can legit check your Snapshot Bag in the shortest amount of time. Check out or Marc Jacobs authentication service here!
3 easy steps to authenticate an item
Upload photos of the item
3 easy steps to authenticate an item
Planning on getting an item? Having doubts on an item you already have?

Trusted by:
80.000+
customers and business around the world

Featured with: