How To Spot Fake Mach and Mach Double Bow Pumps
The Mach & Mach Double Bow Pumps are among the most exquisite shoe designs available. They are renowned for their exceptional craftsmanship and elegant design. Unfortunately, because of their popularity, fraudulent merchants frequently counterfeit them. To assist you to identify a pair of Mach & Mach Double Bow Pumps, here are some tips:
Look for stitching faults on the shoe's exterior. Genuine Mach & Mach Double Bow Pumps are built with high-quality components, so any defects should be easy to spot;

Pay attention to the double-bow detail on the shoe's toe. This is a distinguishing element of the design, and it should be symmetrical;

Look for the Mach & Mach logo on the sole. The logo shouldn't be fuzzy or worn off; it should be distinct and obvious.
You can ensure that you're purchasing an actual pair of Mach & Mach Double Bow Pumps and not fake following steps in the guide.
How to legit check Mach and Mach Double Bow Pumps?
3 easy steps to authenticate an item
Upload photos of the item
3 easy steps to authenticate an item
Planning on getting an item? Having doubts on an item you already have?

Trusted by:
80.000+
customers and business around the world

Featured with: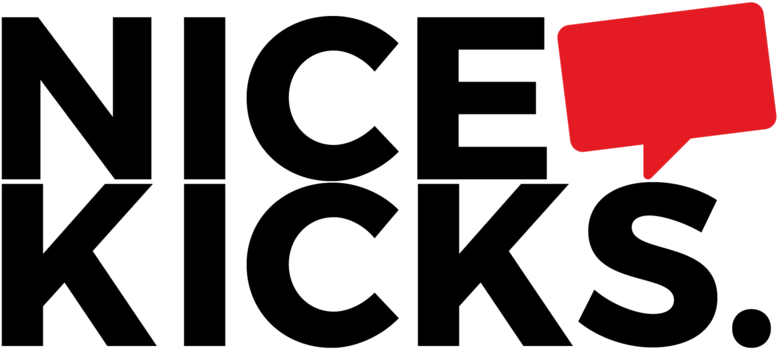 Mach and Mach Double Bow Pumps Authentication: The Overall Look Method
The original Mach & Mach Double Bow Pumps are bold and elegant, with a pointed toe style on a 4.3-inch heel and a crystal strap wrapping around the ankles. They're everything a sparkling shoe could be. The original pumps are gleaming, sparkling, and magnificent, thanks to the use of high-quality materials. The counterfeit pumps, on the other hand, lack sparkle due to the lower quality materials used.
The counterfeiters appear to have overlooked everything from the seamless stitching to the thick straps and gleaming embellishments.
Fake Mach and Mach Double Bow Pumps: The Gems Method
It might be challenging to distinguish between genuine and counterfeit Mach and Mach Pumps. The absence of shininess is one indication that a model is fake when it comes to this one. Genuine shoes have a blindingly dazzling shine, like the ones in the left image. In addition, the jewels on the shoes are genuine, not a cheap knockoff like shown on the fake model
How To Legit Check Mach and Mach Double Bow Pumps: The Heels Method
Examining the heels is another technique to spot the differences. Heels on real shoes are always proportionate to the rest of the shoe. The pumps on the false shoes in the right image are out of proportion and overly big. Consider the shoe's general design one last time. Genuine Mach and Mach footwear are always expertly crafted with clean seams and accurate detailing. Fakes frequently have shoddy construction and loose threads, like the ones in the right picture. You can avoid falling for a counterfeit designer item by being aware of the signs to look for.
How To Spot Fake Mach and Mach Double Bow Pumps: The Strap Method
One indicator that your Mach and Mach Double Bow Pumps are phony is the strap. These shoes on the right side are false because the strapping is covered in cheap gems that can pop out at any given time. The stitching is another telltale sign. Keep an eye out for any faults in the workmanship and generally poor materials.
Mach and Mach Double Bow Pumps Real Vs Fake: The Font Method
Fake Mach and Mach pumps can also be identified by their fragile insole lettering. Letters on the fake pumps are embossed poorly instead of being engraved flawlessly, a telltale sign that the product is not authentic. . Additionally, many fake versions feature font that is off-centered, like this one on the left. Letters that are not perfectly formed and have rough exteriors are a huge red flag.
Real Vs Fake Mach and Mach Double Bow Pumps: The Soles Method
The craftsmanship of the fake pumps is shoddy, and the quality control is nonexistent. The fake soles are very poorly done. The words are crooked and asymmetrical, and the overall effect is cheap and tacky. In short, if you're thinking about buying a pair of fake Mach and Mach, don't bother. You'll be getting nothing but a cheap knockoff that won't measure up in any way to the real thing from visuals to comfort.
How To Tell If Mach and Mach Double Bow Pumps Are Fake: The Dust-bag Method
The last thing we'll be observing is the dust bag. The original dust bag is silky and very nice whereas the fake one looks like it's made of paper. remember: even if the difference only appears in dust bags it's still a problem. A dust bag is important because it helps to keep your fancy pumps clean. It is important to make sure that you get a dust bag that is of good quality. 
Why authenticate with LegitGrails?
Expert team authentication in less than 30 minutes

Trusted by reselling stores & 80.000+ clients worldwide

Featured on Forbes, NiceKicks and more

Authenticity Certificate included

Full customer protection guaranteed
How do Mach & Mach Heels fit?
The Mach & Mach Double Bow Pump is a stylish and comfortable shoe that fits true to size, so if you're considering buying it, go for your normal size!
How does one care for Mach & Mach Double Pumps?
Mach & Mach heels can be maintained by wiping them down with a moist towel and keeping them in their original box.
Where can I get Mach & Mach Double Pumps authenticated?
If you are unsure of the authenticity of your Mach and Mach pumps, we're available via live chat to answer any questions you have and provide authentication services. All you need to do is reach out to us, and we'll be happy to assist you. With our help, you can be confident that you're getting the real deal. Check it out: Mach and Mach legit check.
Authenticate Your Mach & Mach Double Pumps with Industry Experts
3 easy steps to authenticate an item
Upload photos of the item
3 easy steps to authenticate an item
Planning on getting an item? Having doubts on an item you already have?

Trusted by:
80.000+
customers and business around the world

Featured with: