How To Spot Fake Manolo Blahnik Hangisi Pumps
The Manolo Blahnik Hangisi is a bold shoe. These heels are excellent because of their versatility with various outfits and seasons throughout the year. These pumps are available in various heights and styles. The most popular heel size is 4 inches. If you're considering purchasing one, you should be aware of the authentication procedures, which include the overall look, material, buckle, stitching, sole, label, heel, and dust-bag methods.
How to legit check Manolo Blahnik Hangisi Pumps?
Manolo Blahnik Hangisi Pumps Authentication: The Overall Look Method
Exquisite satin finishes, crystal adornment, and jewel tones distinguish Manolo Blahnik Hangisi shoes, which signify luxury and craftsmanship. One of the reasons for their popularity is their handmade, artisan quality. For counterfeiters, replicating the same level of quality is impossible. Examine the pair as a whole and try to figure out what the quality of your pair is. The original Manolo Blahnik Hangisi is the epitome of perfection.
Fake Manolo Blahnik Hangisi Pumps: The Material Method
Manolo Blahnik shoes are fully handcrafted, and although being developed in New York, they are manufactured in Parabiago, Italy, where most of the production takes place; this is why they only produce 80 pairs every day. Manolo Blahnik's shoes are always made using Italian leather, including the sole and the inside lining.
The shoes should also smell like genuine leather. If you believe that the sole of your shoe feels synthetic, you're probably correct, as real leather has an unmistakable texture, look, and scent.
Very punctual and professional from start to finish
I purchased a pre-loved LV Bag and I wanted to play it safe! As it turns out, it is authentic and I could not be happier with the confirmation and authenticity certificate! Thank you!
They processed my request super fast!
they needed more photos and they were specific on the kind of photo.highly recommended site! will definitely use their service again. thank you so much!
Thanks again
My vintage Gucci bag didn't have a serial number making it impossible for the average person to know if it was genuine. So happy for the outcome of my genuine handbag. Thanks again
Highly recommend!
It's my 3rd time now using their service and I have to say their customer service is the best and got my certificates quite quickly. Highly recommend!
Thanks!
I was looking for a way to authenticate high quality vintage items and came across LegitGrails. So I sent them several items to authenticate and they were terrific. I had to send additional photos a few time but that gave me more confidence in them!
How To Legit Check Manolo Blahnik Hangisi Pumps: The Buckle Method
The element that makes this model so unique is the square crystal buckle wrapped in a gunmetal frame. Manolo Blahnik, of course, employs only the finest materials, including these crystals, to create an incredible, stunning buckle.
Counterfeiters wouldn't be counterfeiters if they didn't try to cut expenses, therefore it's reasonable that their buckle appears to be low-cost and of bad quality.
How To Spot Fake Manolo Blahnik Hangisi Pumps: The Stitching Method
If there are signs of glue or poor stitching, your new shoes are unlikely to be Manolo Blahniks. It is extremely usual for counterfeit Manolo Blahniks shoes to be put together with glue rather than stitching; evidence of glue should be the biggest red flag, as Manolo values craftsmanship and only hand-stitches its shoes.
Authenticate With Real Experts
3 easy steps to authenticate an item
Upload photos of the item
3 easy steps to authenticate an item
Planning on getting an item? Having doubts on an item you already have?

Trusted by:
80.000+
customers and businesses around the world

Featured with: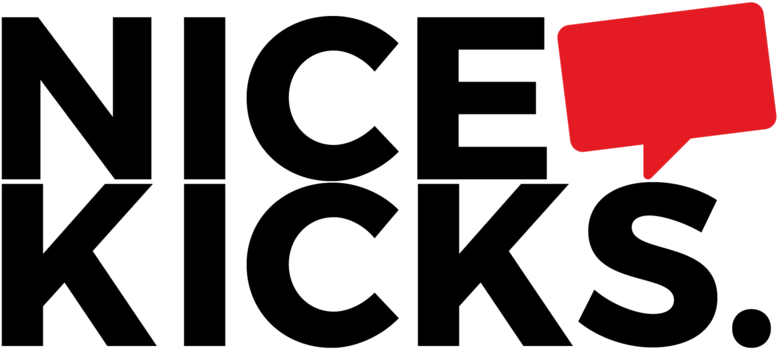 Manolo Blahnik Hangisi Pumps Real Vs Fake: The Sole Method
The soles of Manolo Blahnik shoes are constructed of genuine leather. The 'MANOLO BLAHNIK' lettering, the size, and 'Handmade in Italy' are all shown on the surface. If your pair is genuine, the logo will be engraved on the bottom of the shoe in all uppercase lettering. The shoe size and the sentence "handmade in Italy" will be read vertically, while the logo label will be read horizontally. Any different positioning of these characteristics will indicate a counterfeit Manolo Blahnik Hangisi. (For similar issues check out Christian Louboutin Pigalle)
Real Vs Fake Manolo Blahnik Hangisi Pumps: The Label Method
The authentic Manolo Blahnik Hangisi insole has a fabric Manolo Blahnik label at the arch of the foot. The authentic MANOLO BLAHNIK is written in full uppercase lettering. The brand's name is never abbreviated. Only the name should accompany the logo, with no graphics or other symbols.
The inner leather is positioned on top of the label, with the label peeking through, and then stitched all around. Unlike the counterfeit label, the real pair is stitched in with neat tight stitches.
Manolo Blahnik Hangisi Pumps Are Fake: The Heel Method
Blahnik Manolo The bottom of Hangisi heels is always a tiny heel, which is slightly wider than the rest of the heel. Another important factor to remember is that the Hangisi model's heels are 4 inches tall. So, keep in mind this measurement when you authenticate your pair. (For similar issues check out J'Adior Slingback Pumps)
Why authenticate with LegitGrails?
Expert team authentication in less than 30 minutes

Trusted by reselling stores & 80.000+ clients worldwide

Featured on Forbes, NiceKicks and more

Authenticity Certificate included

Full customer protection guaranteed
Legit Check Manolo Blahnik Hangisi Pumps: The Dust-Bag Method
The sneakers are wrapped in a dust bag with the 'MANOLO BLAHNIK' logo inside the box. gray, white, or black dust bags are available. Make sure to notice the R in the registered trademark. A fake version will be packed in a rough, cheaply produced dust bag or, in the worst-case scenario, in the paper.
Do Manolo Blahnik Hangisi shoes run true to size?
Manolo Blahnik Hangisi shoes run true to size, but if you have wide feet, you might want to size up half a size.
Are Manolo Blahnik Hangisi shoes comfortable?
Manolo Blahniks are one of the most comfortable shoes to exist. They hug feet which makes them comfortable to wear day or night.
Where can I get Manolo Blahnik Hangisi shoes authenticated?
If you get confused authenticating this model, LegitGrails' expert team has got your back! Contact us now to get your authenticity certificate in the shortest amount of time. Check it out: Manolo Blahnik legit check.
Authenticate With Real Experts
3 easy steps to authenticate an item
Upload photos of the item
3 easy steps to authenticate an item
Planning on getting an item? Having doubts on an item you already have?

Trusted by:
80.000+
customers and businesses around the world

Featured with: