Authenticate Your Luxury Eyewear
Let our team of Eyewear Authentication Service experts help you legit check your items
Meet Our Authenticators
3 teams specialised in different brands. Bi-weekly authentication tests to ensure >99% accuracy rate on all authentications performed. System that tracks authenticators' stats & more
Learn More
Why choose us?
Excellent Customer Feedback
Expert knowledge backed by the library of free guides, reviewed by our clients
Money Back Guarantee
Get a full refund if we commit a mistake in the authentication
Easy
Communication
Live chat or email our authenticators at any point, available 24/7
Authenticity Certificate
Get quick and reliable results & an official authenticity certificate
Grow Your Business with LegitGrails
Are you an online reseller or a business owner that deals with branded items? Let's work together to get rid of fakes.
Learn more
How We Ensure the Highest Accuracy
Experienced Industry Professionals
Trained and certified authenticators with an accuracy rate of over 99% and an experience in reselling and working directly with well-known brands.
Peer Review System
Each item is checked by 2 to 4 professional authenticators, the system assigns the best authenticators based on specific brands and individual KPIs.
Tracking Key Performance Indicators
Complex system created by our team tracks authenticator success metrics, average response times, and double-checking request statistics.
Testing & Improving Knowledge
Bi-weekly authentication tests are conducted in-house to ensure authenticators' high accuracy for brands they specialise in and to spot potential issues.
Eyewear Featured Questions
How reliable is LegitGrails?
+
We have a dedicated team of authentication experts with more than 6 years of experience. We run bi-weekly authentication tests to ensure 99%+ accuracy rate on all authentications performed. We also leverage a system that tracks authenticators' stats (average response times, accuracy rates, and more). Continuous research on industry trends and counterfeiting technologies allows us to offer a state-of-the-art authentication service.
How long does it take to authenticate luxury eyewear?
+
You have the flexibility to select the turnaround time for your authentication results based on your urgency. We offer four options: 24 hours, 12 hours, 2 hours, or 30 minutes. If you require quick results, we suggest opting for our 30-minute or 2-hour authentication service. However, if you can afford to wait for 12 or 24 hours, choosing one of these options will provide a more cost-effective solution.
How much does it cost to get my glasses authenticated?
+
Our luxury eyewear authentication services are typically priced between $15 and $55, with variations based on factors such as the brand and desired turnaround time.

For example, if you require authentication for a pair of Chanel glasses within 30 minutes, the cost would be $55. However, if you can wait for 24 hours, the fee for authenticating the same hoodie would be only $25.

Ultimately, the pricing is determined by the specific time requirements and the brand associated with your clothing. It's important to note that renowned and prestigious brands often entail higher authentication costs.
Reliable Verification
With 6+ years of experience in the fashion industry, our team has mastered the Luxury Eyewear Authentication process. LegitGrails authenticators are staying on top of new product launches and improving their Eyewear Authentication knowledge. Every item verified by our Luxury Eyewear Authentication team receives at least 2 independent reviews. Please note that LegitGrails Authentication Service is not affiliated with any brand and does not represent the opinion of the brand itself, instead it represents an independent opinion from a third party service.
check my item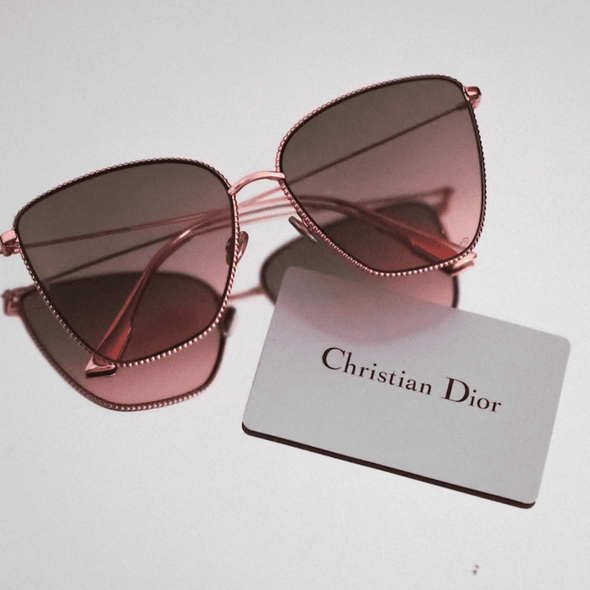 Get Your NFT Authenticity certificate
Store information about your item's authenticity on a blockchain and prove that your item is real to anyone online
Learn more
Very punctual and professional from start to finish
I purchased a pre-loved LV Bag and I wanted to play it safe! As it turns out, it is authentic and I could not be happier with the confirmation and authenticity certificate! Thank you!
They processed my request super fast!
they needed more photos and they were specific on the kind of photo.highly recommended site! will definitely use their service again. thank you so much!
Thanks again
My vintage Gucci bag didn't have a serial number making it impossible for the average person to know if it was genuine. So happy for the outcome of my genuine handbag. Thanks again
Highly recommend!
It's my 3rd time now using their service and I have to say their customer service is the best and got my certificates quite quickly. Highly recommend!
Thanks!
I was looking for a way to authenticate high quality vintage items and came across LegitGrails. So I sent them several items to authenticate and they were terrific. I had to send additional photos a few time but that gave me more confidence in them!
Got tricked into buying a fake?
Check out our RefundGrails service to help you get back the money you spent on a fake. If our authenticators determine that your item is not authentic, our RefundGrails team will go the extra mile to help you with your dispute.
Learn more