How to Spot a Real vs Fake Goyard Artois Bag?
Goyard Artois bags are a big deal for those who appreciate luxury and style. These bags have a high demand in the market, and problems come with fame. Because Goyard Artois bags are so famous and considered a fashion staple, many fake Goyard Artois bags are running around. These bags look similar to the real ones, making it harder for the customers to choose the right Goyard Artois bag. If you are worried about buying a fake, you're in the right place!; In this article, we will teach you how to spot a fake Goyard Artois bag.
Once you learn about the differences between real vs. fake Goyard Artois bags, you'll have a better chance of avoiding counterfeit items. . In this article, we will tell you the differences and help you buy the real Goyard Artois bag. We will also discuss some important aspects of Goyard Artois bags. Let's dive into how to spot a fake Goyard Artois bag.
How to Legit Check Goyard Artois Bag?
3 easy steps to authenticate an item
Upload photos of the item
3 easy steps to authenticate an item
Planning on getting an item? Having doubts on an item you already have?

Trusted by:
80.000+
customers and business around the world

Featured with: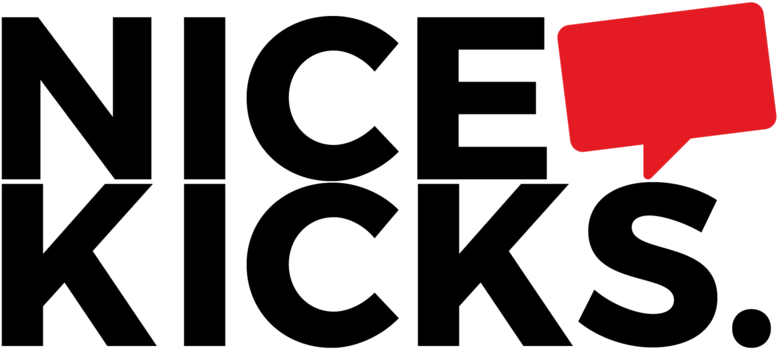 The Overall Shape Method
There are several ways to spot a fake Goyard Artois bag. The overall shape method is the easiest. Real Goyard Artois bags have exact measurements, and you have to check the measurements. The fake copy might be a bit smaller or larger than the real one.
Aside from the size check for the corners, Real Goyard Artois bags have sharp and smooth corners, and on the other hand, fake copies might have rounded or worn corners. Talking about the body, a real Goyard Artois bag would be pressure-mark-free. The legit Goyard bags have a solid posture, and the fake copies sometimes are floppy and not strong enough to stand straight.
Also Read: Real vs Fake Tory Burch Bag?
The Bottom Method
Another way to spot a fake Goyard Artois bag is to check its bottom. There are a few differences between the bases of real vs fake Goyard Artois bags. Goyard Artois uses high-quality materials; their stitchings are sturdy and strong at the bottom.
So a fake bag might have low-quality material in the bottom. And the stitchings in the bottom of real Goyard bags are lined and even. A fake Goyard Artois bag might have uneven and unlined stitching. Also, check the bottom corners if they are even and sturdy; a fake bag's bottom corners can be torn and badly folded. The stitchings in the bottom need to be better aligned on the fake copy.
The Goyard Pattern Method
The Goyard pattern method is where most fake bags get caught. Goyard uses a special way to add design methods that scammers can'tcopy. The real bags have hand-stenciled details, and fake bags are often printed so it is easily noticeable. Real Goyard Artois bag patterns are more detailed and clear. On the other hand, fake copies have slightly blurry prints. Also, real Goyard bags print is slightly bumpy and rough, while the fake ones are often flat and smooth.
Real Goyard bags are hand-stenciled, sometimes with some small errors from human crafts. On the other hand, fake bags are printed so patterns might look too perfect. The points used in the design are oval, and the white dotted lines are perfectly always vertical. Goyard uses 14 to 16 dots in the design. The fake copies' points might differ, and the number of dots can also be different. And this is how to spot a fake Goyard Artois bag easily
Overall, you are good to go if you notice the difference between the hand-stenciled design and the printed design.
Why authenticate with LegitGrails?
Expert team authentication in less than 30 minutes

Trusted by reselling stores & 80.000+ clients worldwide

Featured on Forbes, NiceKicks and more

Authenticity Certificate included

Full customer protection guaranteed
The Handles Method
Goyard does its best job of making bags. This is why their bag handles have unique details that are not found in fake copies. Real Goyard Artois bag handles have no plastic coating and are made of leather. Because of using good quality leather, the handles are strong, and they do not flop over, but they stand erect strongly.
On the other side, fake Goyard Artois bag handles are made of cheap materials and flop over very easily. There is a huge difference between the real and fake bag handles.
You May Also Like: How To Tell a Fake Bvlgari Serpenti Bag
The Inside Label Method
Inspecting the inside label is a great way to tell a fake vs. real Goyard Artois bag. Before buying, look for the inside label and compare it to the official images of real Goyard Artois bags. Before buying, look for the Goyard Paris stamp; if it does not have the stamp, it is a fake copy.
Sometimes scammers are clever enough to copy the stamp, so check for the fonts, spelling, and label stitchings. Check for the build material of the label; the real label of Goyard Artois is made of high-quality material like sturdy leather. The stitchings should be clear and tight, and loose threads are often seen in fake copies.
The Lining Method
On real Goyard bags, the inside of the bag is not white, but unbleached. It is made of Goyardine fabric made of linen, cotton, and hemp threads. The weaving inside is irregular, and there might be some knots. These are the qualities of a real Goyard Artois bag. The bag is fake if these details are unavailable and the inside is unbleached.
Very punctual and professional from start to finish
I purchased a pre-loved LV Bag and I wanted to play it safe! As it turns out, it is authentic and I could not be happier with the confirmation and authenticity certificate! Thank you!
They processed my request super fast!
they needed more photos and they were specific on the kind of photo.highly recommended site! will definitely use their service again. thank you so much!
Thanks again
My vintage Gucci bag didn't have a serial number making it impossible for the average person to know if it was genuine. So happy for the outcome of my genuine handbag. Thanks again
Highly recommend!
It's my 3rd time now using their service and I have to say their customer service is the best and got my certificates quite quickly. Highly recommend!
Thanks!
I was looking for a way to authenticate high quality vintage items and came across LegitGrails. So I sent them several items to authenticate and they were terrific. I had to send additional photos a few time but that gave me more confidence in them!
The Stitching Method
Finally and most importantly, the stitching method. Designer bags are made with a lot of care, and the only designer bags with poor stitching arefakes. So check the stitchings carefully, Goyard bags stitchings are perfect, and some points are doubled.
Fake bag seams are very easy to spot. The real bag seams are straight and strong. On the other hand, fake ones might not be straight, and they can also be loose. The stitchings on the real Goyard bags are closer, and there is no unnecessary gap.
Conclusion
There are several important aspects to check when buying a Goyard Artois bag to check its authenticity. These methods include overall shape examination, the bottom check, handles, stitching, lining, the inside label method, and most importantly, the Goyard patterns. If you can check these details, all of them are good; the bag is likely to be real.
Authentic Goyard Artois bags are made of high-quality material which lasts for years. The pattern on the outer side of the bag should be exactly like we told you earlier. The stitchings should be neat and clean because Goyard takes good care while making these bags.
All over, fake Goyard bags are made of cheap quality material, and the designs are poorly aligned. The stitchings could be better, and they might also have loose threads. These fake bags often have a strong chemical smell, a sign of poor-quality material and print.
But don'tworry, because paying attention to these details lets you easily check Goyard Artois bags.
Are Goyard bags a good investment?
Goyard Artois bags are indeed good investments. They are stylish and luxurious, but they are also durable. These bags can last for years with good care because these bags are waterproof, scratch resistant, and lightweight as well. Goyard has different bags that can be used in formal and informal activities.
Goyard bags are unique and have a different style, making them popular, and it looks different than other bags. This is a good choice for people who want to look different from others. And there is no chance of Goyard bags going out of style soon, so if you can carry the expense, investing in Goyard bags is a good deal.
Why is Goyard hard to buy?
Goyard is a renowned luxury brand that has built its reputation over the years. They are also known for their exclusivity and limited availability. Where other luxury brands try to be widespread, Goyard keeps its production limited.
Goyard does not sell its bags online or through any third-party retailers, which makes it harder to buy Goyard bags. They only sell their products at their brand retail location, and they are located in major fashion capitals around the world. Goyard does not advertise its products like other luxury brands, making it more difficult to buy Goyard bags.
Goyard bags are handmade and made by skilled craftsmen with traditional techniques, so their production time is also longer. For this reason, there is a shortage of their products, which is the main reason people face difficulty buying Goyard bags. The main reason why Goyard is so hard to buy is that there are many fake copies in the market. But do not worry because following our instructions lets you spot the differences between Goyard Artois's real vs. fake copies.
Why is Goyard so rare?
Goyard is a luxury brand comparable to many other luxury brands like Louis Vuitton, Dior, Celine, etc. But Goyard is different from other luxury brands, and why is that? Goyard has always been this way, and they sell products only in some places. They have limited retail spots around the fashion capitals of the world.
Also, Goyard products are handmade, so there is a small production line, and the products have limited amounts of production. Also, Goyard flexes differently from other brands, and they stay mysterious. These are the major reasons why Goyard is so rare, and many people do not have access to it.
3 easy steps to authenticate an item
Upload photos of the item
3 easy steps to authenticate an item
Planning on getting an item? Having doubts on an item you already have?

Trusted by:
80.000+
customers and business around the world

Featured with: