How To Spot Fake Gucci Supreme Belt
Gucci Supreme belt authentication might not be as easy thing to do as it might sound as there is a huge demand for this accessory, so replica factories use this chance for their own good. 
This is the exact reason we decided to write this guide, so you can legit check Gucci Supreme belt at home by yourself.
We understand how many replicas of this model are made and how different they can be from each other. How to spot a fake Gucci Supreme belt can be complicated for this exact reason, but do not worry, if you have any doubt you should use our authentication services as our luxury authentication team is by your side 24/7!
How to legit check Gucci Supreme Belt?
The Buckle Method
Let's start with the buckle. 
Iconic Gucci Supreme belts have to be the most worn accessory by celebrities and not just them- every generation from teenagers to adults truly love the double G logo and if the last said is not replicated well, then you can easily spot a fake Gucci belt immediately.
This is the exact case right here. If you take a closer look to the intersections shown on the pictures, you will see how more defined and smoothened they are on the authentic model, which definitely is not the case on the bottom picture.
Besides those imperfections, color is way off too.
The original buckle is silver, and the fake model definitely does not have the same color as it is more on the beige side. 
The authentic one also is more dimensional while the unoriginal buckle looks flatter.
Even though these methods of authenticating Gucci Supreme belt are the most relevant to today's counterfeit industry, beware that fake producers progress at insane rates. We notice virtually each month that it is getting harder and harder to differentiate original items from fakes, because replicas are getting pretty good. You should definitely try methods in this guide yourself, but if you spent a lot of money on an item, it may be wise to consider professional authentication.
3 easy steps to authenticate an item
Upload photos of the item
3 easy steps to authenticate an item
Planning on getting an item? Having doubts on an item you already have?

Trusted by:
80.000+
customers and business around the world

Featured with: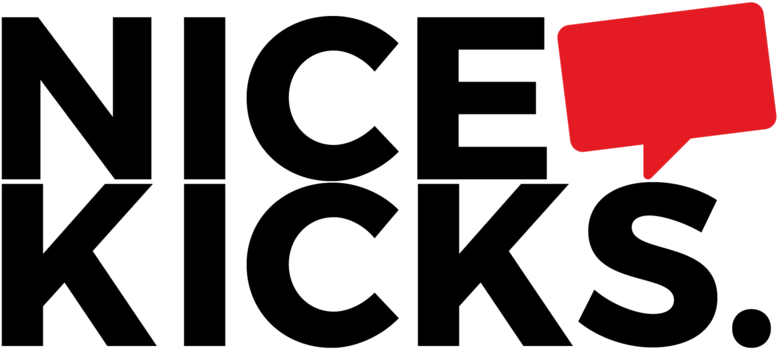 The Sizing Method
Let's compare Gucci Supreme belt fake VS real through sizing.
As you can see, the difference appears in the sizing of the buckle. 
Clearly, the authentic one is much larger than the fake one and besides the buckle, the belt itself is thicker in width than the unoriginal one.
Keep in mind that hundreds of different replicas of this model are made, so the one you might be believing is original may be absolutely fake, so make sure to check out our authentication services before you decide to buy the item. Our knowledgeable team is available 24/7!
The Pattern Method
Now let's take a look at the double G monogram, which blends together so well on the authentic model, that I understand how hard it was to copy the same for the replica factories. On the fake model this monogram has a faded-out color giving it a super cheap look.
Besides the pattern, it would be unfair if I did not say anything about the stitching. The thread used on the authentic belt is chosen so well color-wise, that it is almost impossible to see the stitches. 
The case is not the same on the fake belt as the thread color is so different from the pattern that the first thing you see is these sloppy and asymmetrical stitches.
Why authenticate with LegitGrails?
Expert team authentication in less than 30 minutes

Trusted by reselling stores & 80.000+ clients worldwide

Featured on Forbes, NiceKicks and more

Authenticity Certificate included

Full customer protection guaranteed
The Stamp Method
In this method we will be talking about the font of the stamp, which differ from each other on these two pictures.
We want you to take a closer look at the "made in Italy" part, the font of which was completely mismatched.
Also quick pro-tip: if you search the code (in this case 411924 KGDHN 214351) online, the same model should come up. This is another way to legit check Gucci Supreme belt.
A few words should be said about the stitching too: stitches are super tight and symmetrical on the first picture, while on the fake belt these stitches have a spacing between each other which automatically means that this belt is not solid at all.
Very punctual and professional from start to finish
I purchased a pre-loved LV Bag and I wanted to play it safe! As it turns out, it is authentic and I could not be happier with the confirmation and authenticity certificate! Thank you!
They processed my request super fast!
they needed more photos and they were specific on the kind of photo.highly recommended site! will definitely use their service again. thank you so much!
Thanks again
My vintage Gucci bag didn't have a serial number making it impossible for the average person to know if it was genuine. So happy for the outcome of my genuine handbag. Thanks again
Highly recommend!
It's my 3rd time now using their service and I have to say their customer service is the best and got my certificates quite quickly. Highly recommend!
Thanks!
I was looking for a way to authenticate high quality vintage items and came across LegitGrails. So I sent them several items to authenticate and they were terrific. I had to send additional photos a few time but that gave me more confidence in them!
The Stamp Color Method
A few words have to be said about the color of the back part of the belt. 
For Gucci Supreme belt legit check all you have to do is turn it upside down and check the color. In the first picture the color is reddish-brown while the fake model has almost a yellow color to it.
How the font is different on both photos can be seen too without trying hard at all.
In Conclusion…
As you can see there are some tricky parts when it comes to Gucci Supreme belt legit check. We hope that this guide was helpful for you, but if you still have some doubts we got you covered.
All you have to do is use our Gucci authentication services and our helpful team is by your side 24/7!
3 easy steps to authenticate an item
Upload photos of the item
3 easy steps to authenticate an item
Planning on getting an item? Having doubts on an item you already have?

Trusted by:
80.000+
customers and business around the world

Featured with: