How To Spot Fake Gucci Horsebit Bag
Do you know a fashion-follower that does not want or have a cute Gucci bag? Probably not, this is why we decided to write about how to authenticate a Gucci Horsebit bag.
Follow our step-by-step guide to authenticate your item easily at home. Still need some help? It is absolutely ok as all you need to do is contact us via live chat or use our amazing authentication services that are available 24/7!
If you are a Gucci follower then we would recommend reading these guides as well: Spot a Fake Gucci Hoodie, Gucci Wallet Authentication.
We should get started with our Gucci Horsebit bag authentication guide now!
How to legit check Gucci Horsebit Bag?
3 easy steps to authenticate an item
Upload photos of the item
3 easy steps to authenticate an item
Planning on getting an item? Having doubts on an item you already have?

Trusted by:
80.000+
customers and business around the world

Featured with: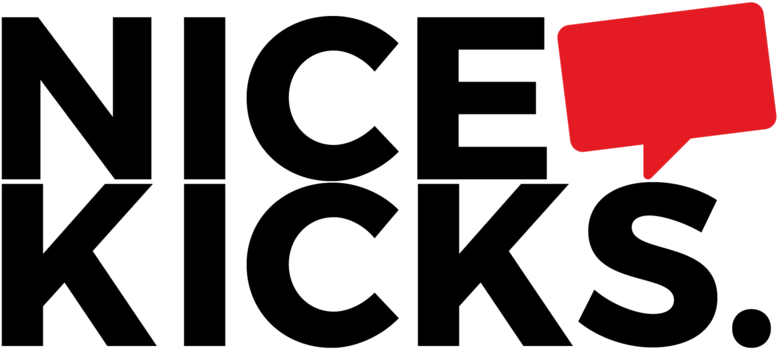 The General Look Method
We should start with the general look. 
First of all, the original model is bigger in size with a rectangle shape while the replica bag failed to live up to these standards as it is much smaller and has a different shape too with a wider top and narrower bottom.
The bag flap creates the most visible difference, as the fake one is much smaller which is super asymmetrical.
The overall look of the unauthentic bag is super low quality.
The Buckle Method
Gucci is always special with its buckles and this bag is no exception. 
The brown leather rectangle on the authentic model looks absolutely amazing whereas the fake leather detail is square shaped and the overall quality of it is pretty low too.
Clearly size as well as the shape have been messed up by the replica factories.
The golden metal details are also smaller on the faux model when they are supposed to be bigger and thicker as well.
The Double G Method
The iconic double G print can be seen on several Gucci bags and we love it.
The colors on these pictures differentiate because of different lightings and we won't be talking about the colors but the font itself.
The original letters are bigger and closer to each other whereas the fake G's are further from each other and therefore have the bigger space between one another.
Letters as well as the dots are smaller on the faux model.
Why authenticate with LegitGrails?
Expert team authentication in less than 30 minutes

Trusted by reselling stores & 80.000+ clients worldwide

Featured on Forbes, NiceKicks and more

Authenticity Certificate included

Full customer protection guaranteed
The Bottom Method
There is not as much of a difference in this case but if we look closer, we'll see how the bottom of the original bag is a little wider which automatically means that there is more room inside it.
The bottom of the fake model is also darker brown than it is supposed to be.
Are you keeping up with our methods? If it seems to be too hard for you we would highly encourage you to reach out to our knowledgeable team and get all of your questions answered!
The Print Method
Even though we couldn't compare colors in the previous double G method, we can clearly see the differences in these pictures.
The faux print is more on the grey side when it is supposed to be beige just as shown in the upper picture. The double G print is black on the unauthentic model which is super defined and it might not look as bad but clearly differentiates from the original one where the print blends in smoothly with the background.
The Interior Method
The authentic interior is smoother and clearly they took the same care on designing the interior as the exterior. 
The fake interior on the other hand has been chaotically put together and the pink fabric is not as smooth as it is supposed to be.
Very punctual and professional from start to finish
I purchased a pre-loved LV Bag and I wanted to play it safe! As it turns out, it is authentic and I could not be happier with the confirmation and authenticity certificate! Thank you!
They processed my request super fast!
they needed more photos and they were specific on the kind of photo.highly recommended site! will definitely use their service again. thank you so much!
Thanks again
My vintage Gucci bag didn't have a serial number making it impossible for the average person to know if it was genuine. So happy for the outcome of my genuine handbag. Thanks again
Highly recommend!
It's my 3rd time now using their service and I have to say their customer service is the best and got my certificates quite quickly. Highly recommend!
Thanks!
I was looking for a way to authenticate high quality vintage items and came across LegitGrails. So I sent them several items to authenticate and they were terrific. I had to send additional photos a few time but that gave me more confidence in them!
The Label Method
The original label is larger, more on the rectangle side while the faux is smaller and more square-shaped.
The letters in the upper picture are engraved deeply in the leather and are very defined  too whereas the letters on the fake label are pretty faded-out.
The Handle Method
The authentic handle is thicker and matte while the fake strap is shinier which looks absolutely different from the original look.
Not the leather but the metal is supposed to be shiny just as shown in the left picture.
In Conclusion…
As you can see, comparing Gucci Horsebit fake VS real is not as hard if you know these methods we talked about in today's guide. Hopefully, you will be able to authenticate your item independently at home but if you still have doubts don't worry for a minute! You have an amazing opportunity to use our Gucci authentication services and get your authentication certificate now!
3 easy steps to authenticate an item
Upload photos of the item
3 easy steps to authenticate an item
Planning on getting an item? Having doubts on an item you already have?

Trusted by:
80.000+
customers and business around the world

Featured with: