How To Spot a Fake Gucci Hoodie
Let's agree on one thing: Gucci is one of the biggest brands among young people, that is why hundreds of fake Gucci hoodies as well as other items are produced by the replica factories.
We will be teaching you some of the most important details for a quick and easy authentication at home. If you still have questions after reading the guide, it is fine as our team is available 24/7 to answer them through our live chat immediately. 
How to legit check Gucci Hoodie?
3 easy steps to authenticate an item
Upload photos of the item
3 easy steps to authenticate an item
Planning on getting an item? Having doubts on an item you already have?

Trusted by:
80.000+
customers and business around the world

Featured with: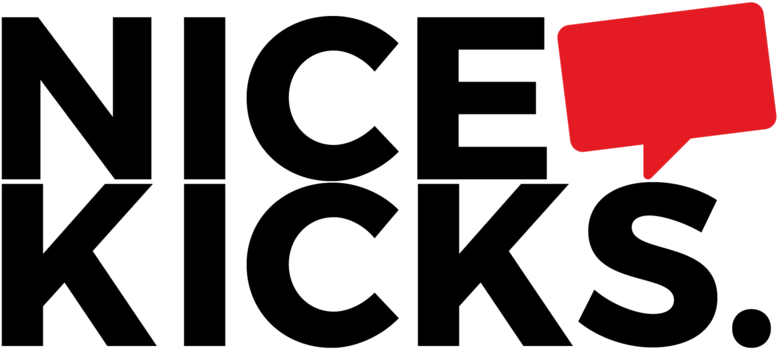 The General Look Method (Gucci Belt Logo Hoodie)
Let's compare the pictures of Gucci Belt Logo hoodies first. 
First of all, the belt print is way too thick and wide in the bottom picture, when it is supposed to be thinner and both lines of the belt- top and bottom have to be perfectly straight too.
The faded-out and grainy effect that the original logo print has is not copied well in the second picture, as the replica factories just put some weird black lines on top of the print, which did not create the same effect at all.
Double G logo shouldn't be as big either, it is supposed to be smaller with thicker beige outlines. 
The font is not the same in these two pictures, the letters are much smaller on the original hoodie and the color is beige, not dirty white. 
The General Look Method (Gucci Band Hoodie)
Gucci Band hoodie has a very trendy 80's-90's look to it and we are about to compare these two pictures.
First of all, the letters; Clearly, the sizing was messed up, as they are much smaller on the authentic model; they are not supposed to be put perfectly straight, but curved from the bottom that creates an original look.
The color of the hoodies as well as the letters are chosen incorrectly too, as the authentic model is lighter blue, and the red is very vibrant, not dark at all.
The stars are bigger on the Gucci hoodie replica model, and the color is different too.
The Gucci Strap Method
The signature Gucci strap has also been very poorly copied in the right picture. 
Material used for the faux strap is super low-quality, as it is not supposed to have a weirdly fuzzy look but very even surface. The colors are way off too.
The black outline is much thicker on the authentic hoodie.
Very punctual and professional from start to finish
I purchased a pre-loved LV Bag and I wanted to play it safe! As it turns out, it is authentic and I could not be happier with the confirmation and authenticity certificate! Thank you!
They processed my request super fast!
they needed more photos and they were specific on the kind of photo.highly recommended site! will definitely use their service again. thank you so much!
Thanks again
My vintage Gucci bag didn't have a serial number making it impossible for the average person to know if it was genuine. So happy for the outcome of my genuine handbag. Thanks again
Highly recommend!
It's my 3rd time now using their service and I have to say their customer service is the best and got my certificates quite quickly. Highly recommend!
Thanks!
I was looking for a way to authenticate high quality vintage items and came across LegitGrails. So I sent them several items to authenticate and they were terrific. I had to send additional photos a few time but that gave me more confidence in them!
The Fabric Method
The original fabric is super fuzzy and soft, while the unauthentic hoodie seems to be the total opposite; It might not look the worst, but it is considered to be a huge mistake.
Hopefully, our steps are very understandable and easy to follow. If you still have doubts, we would encourage you to use our amazing authentication services that are available 24/7!
The Laces Method
The laces on the original hoodie that are made very tight have large metal bottoms that are dark silver. The faux laces are wider, loose and the metal is much smaller than it is initiated to. The color is off too, as it is supposed to be darker silver.
The Gucci Tag Method
The Gucci tag is not visible while wearing a hoodie but is still a very important detail.
The original tag is much smaller with more defined color. For example, the background color is white, not beige, and the outline is supposed to be pitch black and not faded.
The letters should also be thicker and darker.
The Washing Label Method
The washing labels on the original pictures are smaller, made out of a silk-like material. The letters are much smaller than they appear to be on unauthentic labels and the width is not as great as shown in the right pictures.
Why authenticate with LegitGrails?
Expert team authentication in less than 30 minutes

Trusted by reselling stores & 80.000+ clients worldwide

Featured on Forbes, NiceKicks and more

Authenticity Certificate included

Full customer protection guaranteed
In Conclusion…
This was our guide on comparison of Gucci hoodie fake VS real. If you still have questions to ask you are more than welcome to contact us via our live chat or use our legit check services and get your authentication certificate now!
3 easy steps to authenticate an item
Upload photos of the item
3 easy steps to authenticate an item
Planning on getting an item? Having doubts on an item you already have?

Trusted by:
80.000+
customers and business around the world

Featured with: