How To Spot Fake Gucci Diana Bag
A bamboo handle Gucci Diana was initially introduced by the House in 1991, and it reflects the era. The bag is recreated by Alessandro Michele in three sizes with removable, neon leather belts — a tribute to the utilitarian bands that formerly came with the original bag to keep the shape of the handles — speaking to the theme of growth and reinvention that runs through Gucci's designs. Let's authenticate the Gucci Diana bag in 8 steps.
How to legit check Gucci Diana Bag?
Gucci Diana Bag Authentication: The Stitching Method
Gucci Diana is also known for its flawless stitching. Because the stitching on most Gucci bags is what distinguishes them, this is often the best way to recognize a fake.
The stitching of an authentic Gucci Diana will be even, consistent, and free of any loose or broken threads. Patterns are spaced in a specific pattern and should be consistent throughout all Diana bags.
Even the greatest counterfeiter producers may find it challenging to replicate stitches at times. As is the case here, where the stitches are uneven, inconsistent, and thin in comparison to the original bag.
Fake Gucci Diana Bag: The Bamboo Handle Method
Gucci Diana handbags are distinguished by their bamboo handle. It was created during the war when artisans needed to be inventive to keep producing high-end bags. Bamboo cane was brought in from Japan and heated and bent into a flawless semi-circle.
In the photos, you can see the significant difference in the shapes of the two bamboo handles. The real handle is of good quality, with a gleaming color and lovely connections to each section, whereas the fake handle is of poor quality, with a bland color and overall terrible condition.
Why authenticate with LegitGrails?
Expert team authentication in less than 30 minutes

Trusted by reselling stores & 80.000+ clients worldwide

Featured on Forbes, NiceKicks and more

Authenticity Certificate included

Full customer protection guaranteed
How To Legit Check Gucci Diana Bag: The Outer Details Method
Gucci, as a top luxury brand, only uses the highest quality materials and exquisite craftsmanship to create their handbags.
Keep in mind that all of the Gucci Diana details, much as the one on the left, must be excellent and symmetrical. The faux bag lacks the same level of attention to detail that is visible at first glance and touch. Feel the material the bag is made of if you have the chance to physically inspect it. (Check Bvlgari Serpenti for similar issues)
How To Spot Fake Gucci Diana Bag: The Logo Method
Let's observe the double G logo together. It's easily recognized, and the gold contrasts beautifully with the Diana bag. This is another detail that counterfeits frequently get incorrect.
Uppercase letters with a fine tip at the top, a little thicker middle, and overlapping Gs are what you should expect from the original purse. Be wary of logos that are too thin, excessively glossy, or have an inappropriately warm gold tone, as seen in this fake model.
The bag is most likely a fake if there are any inconsistencies, wrongly sized Gs, or lowercase Gs.
3 easy steps to authenticate an item
Upload photos of the item
3 easy steps to authenticate an item
Planning on getting an item? Having doubts on an item you already have?

Trusted by:
80.000+
customers and business around the world

Featured with: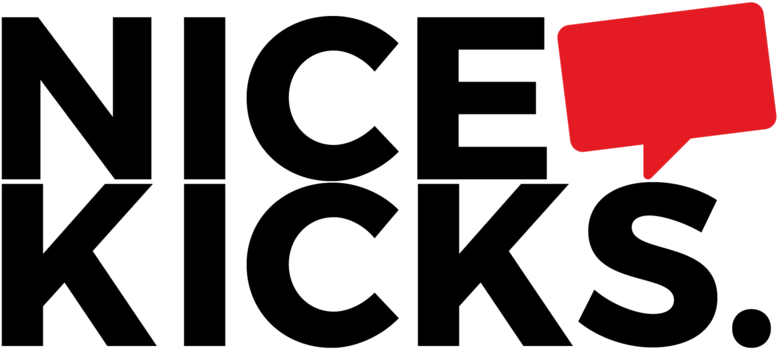 Gucci Diana Bag Real Vs Fake: The Carabiner Method
Hardware is frequently one of those details that replica builders overlook. This is the ideal time to double-check the carabiner and other minor details on your Diana bag to ensure its legitimacy!
First and foremost, the hardware on your genuine Gucci bag should be of the highest quality. The hardware on genuine Gucci goods is solid and robust.
The majority of copycat bags are built with low-cost, lightweight hardware. These little flaws frequently indicate the presence of a counterfeit item. This false carabiner is shaped differently, has a different color, and appears to be more plastic-like.
Real Vs Fake Gucci Diana Bag: The Logo Label Method
A fake Diana bag's trademark label can be a significant giveaway. The authentic label is created with a heart stamp with the brand's trademark, logo, and "made in Italy". The labels on fake Gucci bags are frequently constructed of a cheap material that is easily peelable and shallow, with flaws in the stamping.
How To Tell If Gucci Diana Bag Is Fake: The Bottom Method
Take a look at the bottoms of these bags. Gucci bags are constructed with the highest quality leather and materials available. While imitation leather may appear authentic at first glance, there are several clear symptoms of fabrication.
Because it is machine-made, cheap synthetic leather will appear unrealistically perfect, just like in the right picture. Genuine leather has a natural musty odor, but fake leather bags have a chemical or plastic smell. Fake leather will also have a rubbery feel to it, rather than being smooth.
The counterfeit screws are different colored with a matte look and different forms, and the hardware overall is different as well.
Very punctual and professional from start to finish
I purchased a pre-loved LV Bag and I wanted to play it safe! As it turns out, it is authentic and I could not be happier with the confirmation and authenticity certificate! Thank you!
They processed my request super fast!
they needed more photos and they were specific on the kind of photo.highly recommended site! will definitely use their service again. thank you so much!
Thanks again
My vintage Gucci bag didn't have a serial number making it impossible for the average person to know if it was genuine. So happy for the outcome of my genuine handbag. Thanks again
Highly recommend!
It's my 3rd time now using their service and I have to say their customer service is the best and got my certificates quite quickly. Highly recommend!
Thanks!
I was looking for a way to authenticate high quality vintage items and came across LegitGrails. So I sent them several items to authenticate and they were terrific. I had to send additional photos a few time but that gave me more confidence in them!
Legit Check Gucci Diana Bag: The Printing Method
Counterfeits nearly always make mistakes with the printing. The letters have a delicate font; any letters that appear to be too straight or thin are from a fake Gucci bag.
In this scenario, the imitation printing's letters are thinner and have a more boxy shape than the real model's fine and rounded letters. (Check Celine Ava for similar issues)
Why is it called Gucci Diana?
The Gucci Diana handbag was popularized and named after Diana, Princess of Wales, after it was first released in 1991.
Is a Gucci bag a good investment?
Gucci Bags from the past tend to have a higher resale value than newer ones of the same type. Gucci Diana's earlier releases will command a higher price than the modern version of it.
Where can I get Gucci Diana authenticated? 
No matter how complicated you might think the authentication process is, our team is always here to help you! All you need to do is check out our authentication services and we'll assist you right away. Check it out: Gucci legit check.
3 easy steps to authenticate an item
Upload photos of the item
3 easy steps to authenticate an item
Planning on getting an item? Having doubts on an item you already have?

Trusted by:
80.000+
customers and business around the world

Featured with: