How To Spot Fake Jacquemus Le Chiquito Bag
To authenticate a Jacquemus Le Chiquito bag start by observing the overall look. Just because the bag is tiny doesn't mean that its details are easy to replicate. Then check the side and stitching pattern. Don't forget to observe the flap and lettering on it. Then move on to the hardware and label method and finally finish off by analyzing the dust-bag.
How to legit check Jacquemus Le Chiquito Bag?
Authenticate With Real Experts
3 easy steps to authenticate an item
Upload photos of the item
3 easy steps to authenticate an item
Planning on getting an item? Having doubts on an item you already have?

Trusted by:
80.000+
customers and businesses around the world

Featured with: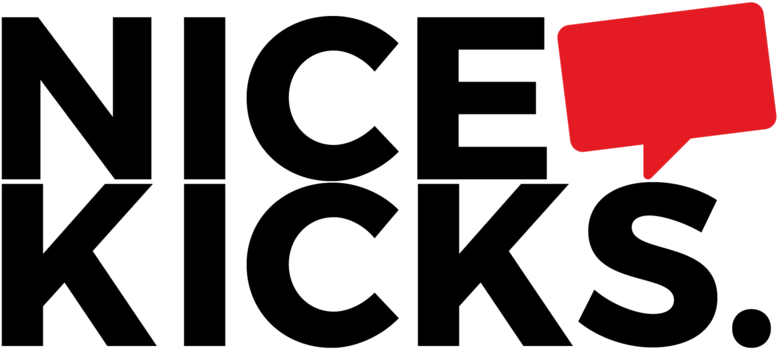 Jacquemus Le Chiquito Bag Authentication: The Overall Look Method
What we love about the Jacquemus Le Chiquito is its exquisiteness in which the shape plays a huge role. Counterfeiters decided to make the bag wider for some reason, which gives away the counterfeit bag immediately. 
Another difference that we notice is the flap of the replica model which has sharper corners that go beyond the bag's width. If you look closely you'll notice that the fake flap isn't perfectly straight either. 
Handle attachments on the authentic bag are wider, stitched to the background neatly whereas the fake handle is much narrower and the sewing is questionable too.
Fake Louis Jacquemus Le Chiquito Bag: The Side Method
Looking at the bag from the size is as important as any other method. 
The very first thing you might notice is how the leather attachment of the metal is carelessly cut out in the right picture when it needs to be as perfect as it is on the authentic model. The fake leather attachment needs to be wider, shorter, and stitched more neatly. 
Another difference is the metal itself: the authentic piece is a little wider with vibrant golden color whereas the fake one is more rounded and paler.
How To Legit Jacquemus Le Chiquito Bag: The Stitching Method
This is the method that will help you the most in the authentication process as counterfeiters rarely manage to do it well.
Stitches on the authentic bag are symmetrical, neat, made with thick thread that will hold the pieces together very well, whereas the sewing on the fake bag is sloppy, asymmetrical, unsolid, and very unappealing.
Very punctual and professional from start to finish
I purchased a pre-loved LV Bag and I wanted to play it safe! As it turns out, it is authentic and I could not be happier with the confirmation and authenticity certificate! Thank you!
They processed my request super fast!
they needed more photos and they were specific on the kind of photo.highly recommended site! will definitely use their service again. thank you so much!
Thanks again
My vintage Gucci bag didn't have a serial number making it impossible for the average person to know if it was genuine. So happy for the outcome of my genuine handbag. Thanks again
Highly recommend!
It's my 3rd time now using their service and I have to say their customer service is the best and got my certificates quite quickly. Highly recommend!
Thanks!
I was looking for a way to authenticate high quality vintage items and came across LegitGrails. So I sent them several items to authenticate and they were terrific. I had to send additional photos a few time but that gave me more confidence in them!
How To Spot Fake Jacquemus Le Chiquito Bag: The Flap Method
Stitching on the authentic flap is so neat compared to the fake sewing where every stitch is different from the other.
Letters aren't that well done either: they need to be bigger, darker, and narrower which would create the same picture as we see on the left side (for similar issues visit YSL College bag).
Jacquemus Le Chiquito Bag Real Vs Fake: The Font Method
Let's take a closer look at the font in this comparison. 
Letters on the authentic flap are more embossed, giving it a perfect 3D look, whereas the replica text is flatter. Overall, the fake letters are smaller and less defined than they need to be.
We should say a few words on the leather quality too: it doesn't even need that much observation to say that the fake leather is more textured and wrinkled when it is supposed to be as grainy as the authentic ones.
Real Vs Fake Jacquemus Le Chiquito Bag: The Hardware Method
Replicating hardware accurately isn't something counterfeiters are used to. 
Look at how neat the authentic hardware is with its grainy surface and Jacquemus text whereas the fake piece is all smooth, with a different color and quality. Measurements aren't accurate either.
How To Tell If Jacquemus Le Chiquito Bag Is Fake: The Label Method
The authentic label is super detailed: the letters are thick and wide making it easier for us to read what is written. On the other hand, the replica label is textured, when it needs to be all smooth and the letters on it are tiny making it a challenge for us to read out the text.
Stitching on the counterfeit label is super loose too (same issues can be found with YSL Niki too).
Why authenticate with LegitGrails?
Expert team authentication in less than 30 minutes

Trusted by reselling stores & 80.000+ clients worldwide

Featured on Forbes, NiceKicks and more

Authenticity Certificate included

Full customer protection guaranteed
Legit Check Jacquemus Le Chiquito Bag: The Dust-bag Method
The final method for today's authentication guide is the dust-bag method.
The main trick we have is looking at the quality of the dust-bag: if it seems to be unreasonably wrinkly and crumpled, then you should ask yourself, what can be the material that can not stay in one condition? It is unusual for cotton material to have that kind of look, but the main difference you'll notice is by touching the fabric.
The letters on the fake dust-bag are asymmetrical - some are bigger and some are smaller, making it easier for us to tell which one is fake and which one is real.
How big is Le Chiquito Jacquemus?
Dimensions of the Jacquemus Le Chiquito bag are 9 cm x 12 cm x 6 cm, which is big enough to hold a card, cash, and a small set of keys. 
Are Jacquemus bags worth it?
Jacquemus bags are so worth their value - it is not surprising that Jacquemus Le Chiquito is the top emerging resale value star of The RealReal.
Where can I get Jacquemus Le Chiquito bags authenticated?
If you are looking for a professional expert team that can assist you 24/7 then you should reach out to us via live chat. We can get you your authenticity certificate with the fastest turn-around time.
Check it out: Luxury Purse Authentication.
See If Your Jacquemus Le Chiquito Bag Is Authentic
3 easy steps to authenticate an item
Upload photos of the item
3 easy steps to authenticate an item
Planning on getting an item? Having doubts on an item you already have?

Trusted by:
80.000+
customers and businesses around the world

Featured with: