How To Spot Fake Jacquemus Le Chiquito Moyen Bag
Have you been eyeing the Jacquemus Le Chiquito bag, but aren't sure if it's the real deal? We can certainly help, though! We've prepared methods to help you authenticate your Jacquemus Le Chiquito Moyen bag. Since Jacquemus bags are renowned for their flawless stitching, if you see any loose threads or oddly spaced stitches, the bag is probably a fake. Don't forget to review the materials. If the leather or canvas seems fragile or cheap, it's probably not a genuine item because the Jacquemus Le Chiquito is created from premium leather and canvas. Let's review some of the methods in more detail.
How to legit check Jacquemus Le Chiquito Moyen Bag?
3 easy steps to authenticate an item
Upload photos of the item
3 easy steps to authenticate an item
Planning on getting an item? Having doubts on an item you already have?

Trusted by:
80.000+
customers and business around the world

Featured with: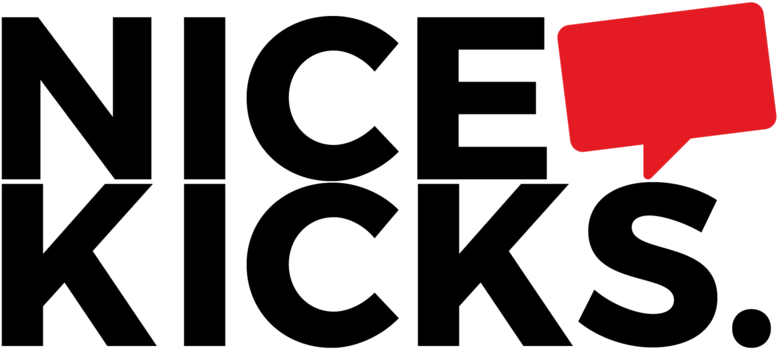 Jacquemus Le Chiquito Moyen Bag Authentication: The Overall Look Method
The Jacquemus Le Chiquito Moyen is one of the most recognizable designer handbags, with its iconic shape and perfect proportions. The original Jacquemus bag is made of high-quality materials and has an impeccable design; it features perfectly symmetrical shaping with neat stitching that cannot be found in this reproduction.
Productions from overseas factories where workers often lack basic safety equipment can not match the original look. In this case, the fake model has an asymmetrical flap-to-body ratio and poor-quality handles.
Fake Jacquemus Le Chiquito Moyen Bag: The Handles Method
The handle is an integral component of the Jacquemus Le Chiquito Moyen design, as anyone who has ever tried to use one will confirm. In addition to being precisely curved, the handle should be in proportion to the bag's body and positioned close to the stitching on the flap. However, a lot of knockoffs of Jacquemus Le Chiquito Moyens have handles that are improperly shaped, too tiny, too big, or placed too close or distant from the stitching. As a result, these faux bags are challenging to use and frequently find themselves forgotten in a closet. Make sure to pay attention to the handle if you want a Jacquemus Le Chiquito Moyen that you can truly use. Otherwise, you risk having a nice bag that is useless.
How To Legit Check Jacquemus Le Chiquito Moyen Bag: The Hardware Method
The Jacquemus Le Chiquito Moyen is a practical handbag that features matted, thick hardware. This hardware helps to keep the bag securely closed, and also gives it a unique look. The quality, however, is one of the main distinctions between the genuine and the imitation. The fake hardware lacks original mobility and is slender and shiny. This can make it difficult to use the bag comfortably. Additionally, the fonts on the fake are different from those on the original, which can be another indication that it is not an authentic Jacquemus Le Chiquito Moyen. When purchasing a Jacquemus Le Chiquito Moyen handbag, it is important to consider all of these factors to ensure that you are getting a high-quality product.
How To Spot Fake Jacquemus Le Chiquito Moyen Bag: The Side Method
While the overall shape of the bag is similar, it's clear that the fake model is significantly smaller than the original Jacquemus Le Chiquito Moyen. In addition, the proportions are completely off, with the fake bag being much narrower and shorter than the authentic version. The outline of the bag is also asymmetrical, which is another dead giveaway that this is a knockoff. Overall, these differences make it super obvious that the right side is not a genuine Jacquemus bag.
Jacquemus Le Chiquito Moyen Bag Real Vs Fake: The Oil Joints Method
Let's observe the outline. First, make sure that the outline is symmetrical. Second, pay attention to the proportions of the bag. Finally, make sure that the outline is clean and precise. Any uneven lines or sloppy work will be visible in the finished product. 
Why authenticate with LegitGrails?
Expert team authentication in less than 30 minutes

Trusted by reselling stores & 80.000+ clients worldwide

Featured on Forbes, NiceKicks and more

Authenticity Certificate included

Full customer protection guaranteed
Real Vs Fake Jacquemus Le Chiquito Moyen Bag: The Logo Plaque Method
On a logo plaque, the letters' size, shape, and finish can have a significant impact on the piece's overall appearance. Genuine logos frequently feature more embossed letters, which gives them a dimensional appearance. Replica logos, on the other hand, frequently contain letters that look boxer and cheap. Additionally, the counterfeit letters are often bigger and more matte than necessary, just like in this comparison picture. The genuine logo plaque has a more polished and sophisticated appearance.
How To Tell If Jacquemus Le Chiquito Moyen Bag Is Fake: The Inside Label Method
 One way to spot a fake is to look at the label. On an authentic Jacquemus label, the letters will be thick and wide, making it easy to read. The replica label will often be textured, instead of smooth, and the letters will be tiny and difficult to read. Another hint that you may have a fake product is if the stitching is not even or if there are loose threads. By taking a few extra minutes to inspect the labels and stitching, you can avoid being scammed.
What is Jacquemus leather?
Crafted from vegetable-tanned leather, the bag has a unique texture and patina that develops over time. However, it's worth noting that the natural treatment of the leather means that it can be easily marked and scratched. 
What fits in a Jacquemus Le Chiquito Moyen?
This purse can only fit essentials, which forces you to be selective about what you carry with you. As a result, you're less likely to waste time rummaging through a cluttered bag, and you can focus on enjoying your day. 
Where can I get Jacquemus Le Chiquito Moyen authenticated?
If you find yourself having difficulty authenticating your Jacquemus Le Chiquito, at LegitGrails we are here to help. With years of experience in luxury authentication, we have the knowledge and expertise to quickly and accurately verify the authenticity of your bag. Check it out: Jacquemus Legit Check.
3 easy steps to authenticate an item
Upload photos of the item
3 easy steps to authenticate an item
Planning on getting an item? Having doubts on an item you already have?

Trusted by:
80.000+
customers and business around the world

Featured with: