How to Tell if Jordan 5s Are Fake
The sneaker market has grown exponentially over the years, and the demand for iconic silhouettes like the Jordan 5 has never been higher.
As with any popular product, counterfeits flood the market, making it vital for potential buyers to be vigilant and educated.
Let's dive into the essential pointers to differentiate a genuine Jordan 5 from a fake pair.
Table of Contents
The Overall Look Method
Begin by comparing the general appearance of the shoe to official images from Nike or trusted retailers. Genuine Jordan 5s have distinct designs, colors, and a quality finish.
Fake shoes often fall short in the finer details, leading to an off-shade color or incorrect design patterns. Stitching should be tight, neat, and uniform throughout.
The Box and Packaging
Authentic Air Jordan boxes are sturdy and have a label on one side that includes shoe size, style, and barcode information.
The box top should have a Jumpman logo centered and printed clearly. Be cautious if the box feels flimsy, has inconsistencies in logo print, or doesn't include the label details mentioned.
3 easy steps to authenticate an item
Upload photos of the item
3 easy steps to authenticate an item
Planning on getting an item? Having doubts on an item you already have?

Trusted by:
80.000+
customers and business around the world

Featured with: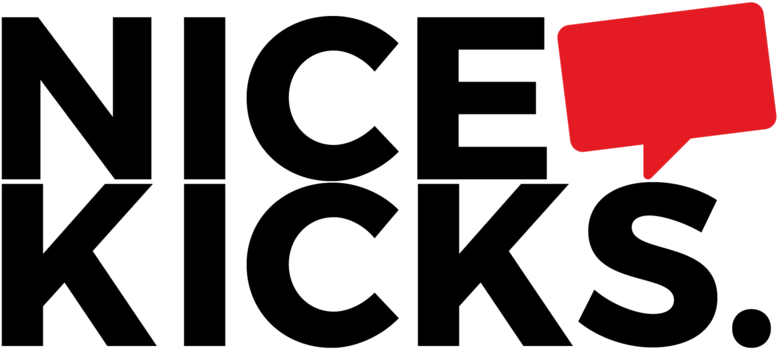 The Fonts
Minor as it may seem, the font used on the box label and inside tags can be a dead giveaway. Genuine Jordan 5s use a standardized, crisp font.
Counterfeit products often have slightly altered or smudged fonts. This detail is essential and a fake pair will often get the larger details right but slip up on the smaller elements.
The Toe Box
The toe box of a genuine Air Jordan 5 has a specific shape - not too boxy and not too slim. A fake pair will have an exaggeratedly peaked or overly rounded toe box.
Feel the material as well; genuine leather will have a certain richness and suppleness that fake materials can't replicate.
The Heel
The heel area of a real Air Jordan 5 has a distinctive curve and structure. Look for the embroidered Jumpman logo on the back.
The logo should be neatly stitched, proportionate, and correctly positioned. The Jumpman might appear too big, too small, or unevenly stitched on fakes.
Tongue Logo
Another key feature is the tongue. The genuine Air Jordan 5 tongue is padded, stands tall, and features a reflective material.
At the top, you'll see an embossed Jumpman logo. This logo should be clearly defined without any overlapping colors or irregularities.
The Outsole
Flip the shoe over and inspect the outsole. Air Jordan 5s have a translucent sole with a visible Jumpman logo and the number "23".
The pattern should be clear, and the sole shouldn't feel overly plastic. Fakes often use lower-quality materials that may feel hard or appear cloudier.
The Tag
Inside the shoe, there's a tag sewn into the lining with information like size, production date, and a barcode. Make sure this information matches the box label.
Also, be cautious if the production date is very recent; many counterfeits are "produced" shortly before being sold.
How to Not Get Scammed When Shopping for Jordan 5 Online
Buying things online is very dangerous. You can get scammed, and you'll never know it until the delivery man knocks on your door. That's why we have gathered the seven best methods of spotting an internet scam before wiring the money.
Here they are:
Buy from reputable sellers: Stick to known retailers or platforms with guaranteed authenticity.
Research the seller: Look at reviews and past transaction history.
Ask for additional photos: If shopping from resellers, get detailed shoe images from different angles.
Cross-check prices: If a deal seems too good to be true, it probably is.
Be cautious of 'factory variants': These are often coded for fakes.
Use payment methods with buyer protection: This can assist if you end up with a counterfeit.
Using this knowledge, you can avoid most scams online, buying only authentic and reputable stuff!
Frequently Asked Questions
Here are the answers to some of the most asked questions online.
Where are Air Jordan 5 shoes manufactured?
Jordan 5 shoes, like many Nike products, are primarily manufactured in factories located in Asia, including China, Vietnam, and Indonesia.
Are Jordan 5 manufactured in China fake?
No, many genuine Jordan 5s are produced in China. The key is not where they're manufactured but if they're produced in official Nike factories. Always buy from trusted sources to ensure your shoe authenticity.
What are the most popular Air Jordan 5 models?
Several Air Jordan 5 models have been released over the years. Some of the most popular include the Jordan 5 Retro Grape, Jordan 5 Fire Red, and Jordan 5 Metallic.
Collaborations, like the Off-White x Air Jordan 5, also gain significant attention and demand.
Wrapping Up
In conclusion, while the allure of owning a pair of Jordan 5s is undeniable, it's essential to be an educated buyer to avoid falling prey to counterfeit versions.
Using the tips mentioned above, you'll be well-equipped to spot fakes and enjoy your genuine Jordans to the fullest.
If you're still unsure whether your Jordan 5s are real, check out our Jordan Authentication Service.
3 easy steps to authenticate an item
Upload photos of the item
3 easy steps to authenticate an item
Planning on getting an item? Having doubts on an item you already have?

Trusted by:
80.000+
customers and business around the world

Featured with: