How To Spot Fake Louis Vuitton Bumbag
Came here to learn about how to spot a fake Louis Vuitton Bumbag? You are in the right place as we are about to teach you some of the most important methods to authenticate your item easily at home!
If you still have further questions after reading our guide, you're more than welcome to ask our expert team anything you're interested in or use our legit check services!
Want to learn more about authentication of Louis Vuitton items? Check them out on: Louis Vuitton Neverfull MM, LV Pochette, LV Palm Springs Mini.
How to legit check Louis Vuitton Bumbag?
Become a Certified Authenticator
Learn how to spot fake Louis Vuitton bags in 5 easy steps! Join our expert-lead course and use your knowledge to your advantage.
Enroll here
How To Legit Check Louis Vuitton Bumbag: The General Look Method
The best thing about this bag is how its size makes it super comfortable to wear it and put all of the essential items inside of it.
The replica factories did not copy this detail well enough, as its size is much bigger than anticipated, which is not going to make it any better as bumbag is not supposed to be as large as a purse.
Leather of the authentic model is super soft and shinier while the faux leather seems to be weirdly hard which will definitely make it uncomfortable to use.
The details on the fake Louis Vuitton Bumbag are not as defined as they are supposed to be while they are very bold and good looking on the upper picture.
Even though these methods of authenticating Louis Vuitton Bumbag are the most relevant to today's counterfeit industry, beware that fake producers progress at insane rates. We notice virtually each month that it is getting harder and harder to differentiate original items from fakes, because replicas are getting pretty good. You should definitely try methods in this guide yourself, but if you spent a lot of money on an item, it may be wise to consider professional authentication.
3 easy steps to authenticate an item
Upload photos of the item
3 easy steps to authenticate an item
Planning on getting an item? Having doubts on an item you already have?

Trusted by:
80.000+
customers and business around the world

Featured with: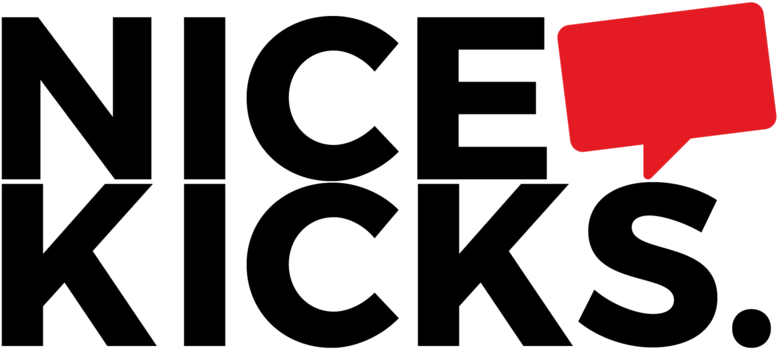 How To Spot a Fake Louis Vuitton Bumbag: The Top Side Method
Let's take a look at the top of the bumbag where the handle is attached to the leather.
On the authentic model the handle is longer than it appears on the faux bag where it's much shorter and its function to carry around the bag without hanging it becomes less handy.
The fake handle is beige rather than light brown as shown in the upper picture.
How To Tell If Louis Vuitton Bumbag is Fake: The Font Method
Not only the shape and the color of the handles are different as mentioned in the previous method but the font too.
The letters on the original handle are much smaller and engraved deeper in the leather whereas they are larger and more faded in the bottom picture.
Why authenticate with LegitGrails?
Expert team authentication in less than 30 minutes

Trusted by reselling stores & 80.000+ clients worldwide

Featured on Forbes, NiceKicks and more

Authenticity Certificate included

Full customer protection guaranteed
Fake Louis Vuitton Bumbag: The Handle Attachments Method
You might think that handle attachments are not as important, but it is vital to take a look at each detail of the bag as replica factories sometimes fail to replicate everything successfully.
The authentic handle is light brown whereas the faux one is light pink which does not match the original color at all.
Stitches on the authentic model are very evenly and tightly made, which automatically shows how durable the bumbag is going to be. On the other hand, the faux model failed to replicate the same method of stitching.
We hope that you are doing well with keeping up with our methods! Comparing Louis Vuitton fake VS real won't be difficult for you after reading the guide. If you still have any questions to ask, don't hesitate to reach us out via our live chat or get your authentication done right now!
Louis Vuitton Bumbag Real VS Fake: The Hardware Method
Hardware is always a tricky thing to replicate as Louis Vuitton normally uses a high quality metal that clearly replica factories can't copy as they are trying to make their expenses as low as possible.
The hardware in the bottom picture is wider than it was anticipated to and is also blurrier than it is supposed to be.
Hardware has to be as clear and shiny as it is shown in the upper picture.
Besides that, the letters on the authentic hardware are thinner and easier to read than it is on the faux metal where the letters are thicker and almost impossible to tell them apart.
Legit Check Louis Vuitton Bumbag: The Puller Method
Similar to the previous method, the pullers on the replica look totally different from the original, it's much yellower than it should be and less reflective too. 
The original puller is wider and has a different shape too.
Real VS Fake Louis Vuitton Bumbag: The Tag Method
The authentic tag is more textured whereas the fake one looks smoother; the replica tag is also bigger than the original one and fails to replicate the same shape too.
Apart from the shape and size the letters on the original tag are thicker but smaller, whereas they are thinner and larger in the bottom picture.
Fake Louis Vuitton Bumbag: The Label Method
This is our last method for today. 
While the original label is perfectly even rectangle, the replica label is uneven all over the places and has a square shape.
Similar to the previous methods, the font has been messed up in this case too- the letters in the bottom picture are distorted, much larger and thicker as well.
In Conclusion…
How to legit check Louis Vuitton Bumbag is not a question for you anymore as you've already read one of the most important steps to authenticate your designer item fast and easy at home!
If you still are doubting yourself, we would recommend you to reach us out or use our Louis Vuitton authentication services and get your authentication certificate today!
3 easy steps to authenticate an item
Upload photos of the item
3 easy steps to authenticate an item
Planning on getting an item? Having doubts on an item you already have?

Trusted by:
80.000+
customers and business around the world

Featured with: