How To Spot Fake Louis Vuitton Montaigne Bag
The Louis Vuitton Montaigne handbag is both stylish and practical. This business bag is made of Monogram canvas and features a neatly designed interior with several pockets and compartments. There are two top handles and a detachable shoulder strap for a variety of fashionable carrying options. We'll show you how to authenticate the bag in simple steps, including how to authenticate the leather, stitching, zipper, lock, puller, label, and font methods.
How to legit check Louis Vuitton Montaigne Bag?
Become a Certified Authenticator
Learn how to spot fake Louis Vuitton bags in 5 easy steps! Join our expert-lead course and use your knowledge to your advantage.
Enroll here
Louis Vuitton Montaigne Bag Authentication: The Overall Look Method
A Louis Vuitton bag's canvas is the actual material that was used to create the bag. It is the main material used to produce Monogram and Damier fabric bags, and it is where the LV emblem is sprayed. The canvas is not leather, but rather a thickly coated canvas. A real Louis Vuitton Montaigne bag's canvas material is firm, not floppy, and this counterfeit version of the Montaigne bag is made of canvas that does not meet this standard. The fake canvas has a rough texture to it, and you can see by looking at the images that the textural quality is poor. (Check out Saint Laurent Envelope for similar issues)
Fake Louis Vuitton Montaigne Bag: The Stitching Method
The stitching on a bag is one of the areas where you can tell the difference between a fake and a genuine product. Sloppy stitching indicates that the bag was not created with the same care and attention to detail as the genuine model. Examine the stitching for neatness and consistency. The stitching on this fake Louis Vuitton Montaigne bag is shoddy and uneven, giving it away immediately. 
3 easy steps to authenticate an item
Upload photos of the item
3 easy steps to authenticate an item
Planning on getting an item? Having doubts on an item you already have?

Trusted by:
80.000+
customers and business around the world

Featured with: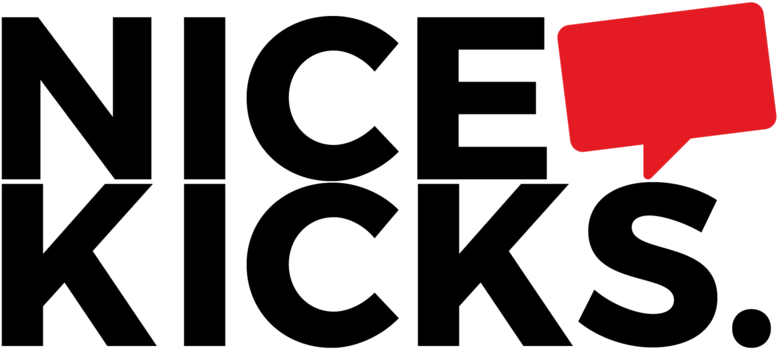 How To Legit Check Louis Vuitton Montaigne Bag: The Zipper Method
All of the hardware on real LV bags is brass-plated, giving them considerable weight. As actual brass oxidizes with air over time, it will change its color around the rivets. The hardware in counterfeit versions is simply a metal base or gold-colored plastic. Like this zipper, which attempts to duplicate the same effect with crooked elements, the gold is frequently a bright yellow gold of poor quality and little weight.
How To Spot Fake Louis Vuitton Montaigne Bag: The Lock Method
Let's have a look at the locks. On the side chains of the fake Louis Vuitton bag, you can see how the "LV" is printed differently. In comparison to the original item, the letters on it appear to be much thicker.
Not only that, but the "LV" inscription on the fake bags' chains is less readable than the text on genuine Louis Vuitton bags' chains.
The false lock is significantly larger and has a brighter gold tone. (Check out Chanel Diana for similar issues)
Louis Vuitton Montaigne Bag Real Vs Fake: The Puller Method
It's no secret that counterfeiters have a hard time correctly replicating hardware. The counterfeit pullers are not the same as the genuine product. The fake puller's "LOUIS VUITTON" print is smaller than the genuine zippers' print.
The shapes also need to be mentioned: when the fake puller needs to be more box-like, as illustrated in the left picture, the edges are less sharp.
Why authenticate with LegitGrails?
Expert team authentication in less than 30 minutes

Trusted by reselling stores & 80.000+ clients worldwide

Featured on Forbes, NiceKicks and more

Authenticity Certificate included

Full customer protection guaranteed
Real Vs Fake Louis Vuitton Montaigne Bag: The Label Method
Almost every Louis Vuitton bag includes a label inside with "Louis Vuitton Paris" and "Made in France" heat-stamped on it. If a bag was created somewhere else, the phrasing will be slightly different - the country of origin will not be specified every time. Nonetheless, "Louis Vuitton Paris" needs to be there. The font is always consistent, and the letters are never crooked or unevenly stamped on the authentic label. The letters on this counterfeit label are uneven and have several issues.
Read our General LV Guide: Louis Vuitton Real vs Fake
The Louis Vuitton Montaigne features a vachetta leather label with yellow stitching. Vachetta gets darker as the time passes but it's not pink when it's new; it's more of a cream shade. Authentic stitches are also never uneven, aren't loose, and have no obvious knots or other flaws. 
How To Tell If Louis Vuitton Montaigne Bag Is Fake: The Font Method
The font method that is most usually replicated improperly is the last detail we'll look at today.
The counterfeit letters aren't as deeply engraved in the leather as the real lettering, and the symbols are thinner and less bold, making the text difficult to read.
The faux leather is incredibly matte and rough looking, which shows the difference in the leather itself.
Does Louis Vuitton make bags in China?
Authentic LV items are not manufactured in China. LV is known for its exclusivity, outstanding design, and high-quality materials that are made in France, Switzerland, Spain, and the US. 
When did Louis Vuitton Montaigne come out?
The Louis Vuitton Montaigne bag was presented to the fashion world in 2014.
Where can I get Louis Vuitton Montaigne authenticated?
If you followed our tips but still can't figure out if your handbag is authentic or not, you should use our authentication services. Our team is available at all times to assist you to get your authenticity certificate now.
Check it out: Louis Vuitton Authentication Service.
Authenticate With Real Experts
3 easy steps to authenticate an item
Upload photos of the item
3 easy steps to authenticate an item
Planning on getting an item? Having doubts on an item you already have?

Trusted by:
80.000+
customers and business around the world

Featured with: