How To Spot Fake Burberry Lavenby Reversible Tote
The best way to authenticate Burberry Lavenby Reversible Tote and analyze all of the flaws would be to take a closer look at the little details like font, lettering, and leather quality. Remember to analyze the interior tag and label too-  it's still vital to spot the differences in the small details that might not seem as important to you. Don't forget to check the sizing and shaping so you don't become a victim of fraud.
How to legit check Burberry Lavenby Reversible Tote?
Authenticate With Real Experts
3 easy steps to authenticate an item
Upload photos of the item
3 easy steps to authenticate an item
Planning on getting an item? Having doubts on an item you already have?

Trusted by:
80.000+
customers and businesses around the world

Featured with: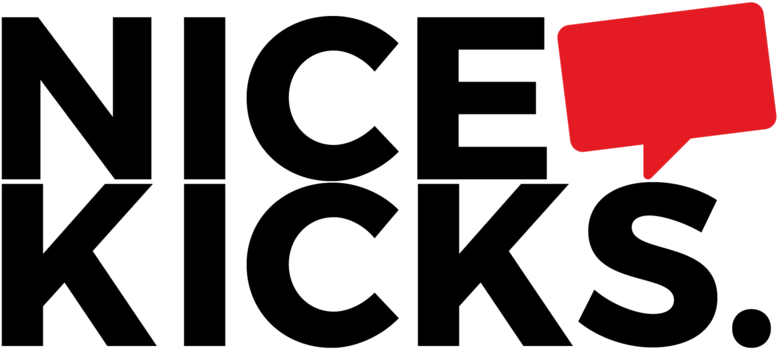 Burberry Lavenby Reversible Tote Authentication: The Overall Look Method
Most of the time spacious bags do not look as stylish as tiny handbags but this model truly breaks the stereotype as besides being practical its look is very fashionable too. This characteristic only made it hard for the replica factory to copy the shape and all.
If we take a look you can see how the authentic model has a boat-like shape: narrower at the bottom and wider at the top. This was not taken into account at all in the right picture as its rectangle-like shape does not imitate the original look by any means.
Besides the shape, there is a problem with handles too: 
As you can see, they are narrower and very nicely crafted on the authentic bag whereas they are much wider and rounder which gives the bag a cheap look. Besides the sizing, there is a problem with stitching too as the stitches are not as tightly and symmetrically done as it is on the original handles.
Burberry lettering has been mislocated too as it is supposed to be at the bottom. The font and sizing are different in both pictures as is always expected.
Why authenticate with LegitGrails?
Expert team authentication in less than 30 minutes

Trusted by reselling stores & 80.000+ clients worldwide

Featured on Forbes, NiceKicks and more

Authenticity Certificate included

Full customer protection guaranteed
How To Legit Check Burberry Lavenby Reversible Tote: The Burberry Print Method
One of the greatest characteristics of this model is its reversibility which allows you to wear it both ways.
Burberry print is iconic on any bag but not so much if it was not successfully replicated.
Symmetrical lines and vibrance of the colors were messed up by the replica factory as the lines are squiggly when they are supposed to be straight and even; The colors are washed out too. 
The logo on the print has a different color and shape too. 
As always, the fonts are different in both pictures- the letters on the original bag are tiny and wider, whereas they are larger and narrower in the right picture.
If you would like to read more about the authentication of designer bags, then we would encourage you to visit these pages: Louis Vuitton Nano Noe, Hermes Birkin, YSL Kate Bag.
Fake Burberry Lavenby Reversible Tote: The Leather Method
The original leather is made of 80% calfskin and 20% polyurethane which gives the bag a grainy look that speaks of its durability.
You can tell even at a glance that the materials used in the right picture are not the same- the surface is shinier and grains are there but different. 
The replica factories tend to use cheaper materials in production to reduce the cost, but it shows.
Very punctual and professional from start to finish
I purchased a pre-loved LV Bag and I wanted to play it safe! As it turns out, it is authentic and I could not be happier with the confirmation and authenticity certificate! Thank you!
They processed my request super fast!
they needed more photos and they were specific on the kind of photo.highly recommended site! will definitely use their service again. thank you so much!
Thanks again
My vintage Gucci bag didn't have a serial number making it impossible for the average person to know if it was genuine. So happy for the outcome of my genuine handbag. Thanks again
Highly recommend!
It's my 3rd time now using their service and I have to say their customer service is the best and got my certificates quite quickly. Highly recommend!
Thanks!
I was looking for a way to authenticate high quality vintage items and came across LegitGrails. So I sent them several items to authenticate and they were terrific. I had to send additional photos a few time but that gave me more confidence in them!
Burberry Lavenby Reversible Tote Real VS Fake: The Interior Tag
The leather tag with Burberry lettering is another detail that has to be pointed out. 
The original tag is smaller and narrower whereas the tag of fake Burberry Lavenby is much bigger and wider. The point of the original tag is sharp while it looks rounder in the right picture.
The stitching is always something that the replica factories mess up as they tend to use less thread; The stitches in the left picture are tighter and symmetrical. 
The lettering blends in well with the background and this detail was not taken into account by any means: The letters are bolder, bigger, and deeply engraved on the right picture; It might not look bad but does not look authentic either.
Where can I authenticate Burberry Lavenby Reversible Tote?
If you are reading this then you should consider yourself lucky as you get to learn about our Burberry authentication services that are available 24/7. You can get your authenticity certificate right now by contacting our expert team!
How long does it take to compare a real VS fake Burberry Lavenby Reversible Tote?
It doesn't take much! If you are not short on time, you can use a cheaper option where you'll get the answer in 24 hours. Need the authentication faster? You can use a faster option and our expert team will legit check your item in less than 30 minutes. 
In Conclusion…
Hopefully, comparing fake VS real Burberry Lavenby Reversible Tote will not be a challenge for you from now on. 
If you still have questions to ask or need further assistance we would advise you to reach out or use the opportunity of getting the authenticity certificate now! 
See If Your Burberry Lavenby Reversible Tote Is Authentic
3 easy steps to authenticate an item
Upload photos of the item
3 easy steps to authenticate an item
Planning on getting an item? Having doubts on an item you already have?

Trusted by:
80.000+
customers and businesses around the world

Featured with: