How to Spot Fake vs Real Lady Dior Bag
High fashion lovers listen up as you are about to read Lady Dior bag authentication guide. 
We are sure you know how many replicas of this brand are made every year and it is essential to know what makes a bag fake, so you do not get trapped into a fraud.
There might be some details that you do not understand but it is alright, as all you need to do is use our authentication services and get your item legit checked. Our team is available 24/7!
How to Spot a Fake Lady Dior Bag
3 easy steps to authenticate an item
Upload photos of the item
3 easy steps to authenticate an item
Planning on getting an item? Having doubts on an item you already have?

Trusted by:
80.000+
customers and business around the world

Featured with: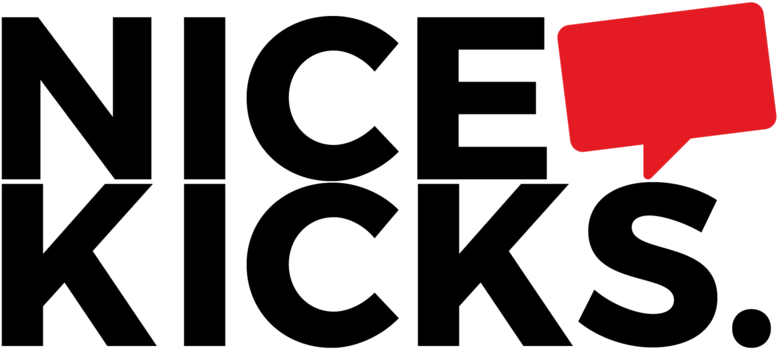 The Overall Look Method
First of all, let's start with an overall look. 
As you can see these models are completely different colored so we can not talk about this detail, but we can talk about the material; Clearly the authentic fabric is super shiny and glossy; the way the light is reflected on the bag shows how shiny it truly is. The same can not be said about the fake Dior bag as this glossy effect is not replicated well at all; Even though the material still reflects the light, it still has more of a matte look.
Besides that, the authentic fabric looks bulkier than the replica of Lady Dior bag.
Also we would like you to pay attention to the handles as well. They are much wider and smaller in height than they appear in the second picture.
The Side Method
By looking at the side of the authentic bag, you can tell how much of a room there is inside.
Clearly, the authentic bag is wider while the replica failed to copy the original Christian Dior measurements well. 
Apart from the sizing, the stitching on the fake Dior bag has been done very poorly too, as these rhombus shaped stitches are supposed to be larger and symmetrical as shown on the original model.
The Golden Attachment Method
These golden ring attachments truly give the Christian Dior bag a luxurious look. It is not so luxurious when replicated poorly.
You can see how generic golden color the first attachment has, while it looks very toy-like on the bottom picture.
Apart from the color the font is mismatched too. It is supposed to be thin and delicately engraved, not bold and large like shown on the fake Christian Dior model.
The Key-ring Method
This golden DIOR key-ring detail looks absolutely amazing. Unfortunately, replica factories managed to miss this detail too.
As you can see the letters are pretty large with straight surfaces and gibbous edges that create a contrast. Letters are much smaller with a different font on the fake model which does not look appealing at all. Color has been mismatched too; the original key-ring is super shiny and generic gold, while the fake Christian Dior model failed to replicate it well.
The Letter Method (D and I)
Let's get deeper into the details of the keyring.
First of all, let's take a look at the font: As you can see the letters are much wider on the authentic model.
Apart from the sizing you can tell how shiny and vibrant the color is in the first picture. The fake models are full of scratches and look very cheap.
The Letter Method (O and R)
Similarly to the previous method, here we also have two different fonts and scratches on the fake model.
Letter "R" is especially poorly made as it looks like a scribble.
The fabric "O" is put on is very shiny and reflective, while the fake material is very leather-like and has been cut out poorly.
Are you following our steps well? If it seems too complicated for you, don't worry. All you need to do is use our authentication services and get your item legit checked. Our team is available at all times!
The "O" Hang Tag Method
The backside of the "O" hang tag fabric does not have a leather-like look as shown on the bottom picture.
Letters are larger and thinner on the authentic model too; they have bigger spacing between each other, while the letters are bolder and narrower on the replica.
The Handle Attachment Method
The original handle attachment has a perfect "O" shape, which replica clearly failed to copy well.
The upper part is much smaller than it appears in the second picture. While the original has an even surface, the replica is full of scratches.
Font is different too: letters are supposed to be much smaller and thinner like on the first picture, not bold and asymmetrical like on the right picture. 
Overall, attachment is supposed to be thicker. 
The Engraved Label Method
This engraved tag is super glossy and shiny while the fake one does not have the same effect. 
Letters are supposed to be symmetrical and even like in the first picture too. It is almost impossible to read anything on the replica label. 
Why authenticate with LegitGrails?
Expert team authentication in less than 30 minutes

Trusted by reselling stores & 80.000+ clients worldwide

Featured on Forbes, NiceKicks and more

Authenticity Certificate included

Full customer protection guaranteed
The Printed Label Method
This printed label still has some shiny effect to it, while the fake one is completely matte.
Letters are much smaller compared to the bottom picture and the word "PARIS" is supposed to be radically smaller than the upper line.
"MADE IN ITALY" is also supposed to be wider, not bigger.
Letters are supposed to be shinier and more reflective on the original label.
There is only one step left to Lady Dior bag legit check fast and easy at home. 
The Serial Number Method
Serial number is very important when it comes to authenticating your item. All you need to do is google search the serial number and if the product images come up then in most cases your item is authentic but be careful! Sometimes fake models also have the same serial number as an authentic one.
As you can see here the font of the numbers is different in both of these pictures. They are supposed to be bulkier and rounder like shown in the first picture.
In Conclusion…
This was our comparison of Lady Dior bag fake vs real. We really hope that our explanation will help you in Lady Dior bag authentication easily at home.
If you still have some doubts do not worry, all you need to do is use our Dior authentication services and get your item legit checked! Our knowledgeable team is here to help you 24/7!
3 easy steps to authenticate an item
Upload photos of the item
3 easy steps to authenticate an item
Planning on getting an item? Having doubts on an item you already have?

Trusted by:
80.000+
customers and business around the world

Featured with: