How To Spot Fake Gucci Dionysus GG Bag
Comparison of Gucci Dionysus GG bag fake vs real might not be super complicated if you know which details are the most important. You are in the right place as we are about to teach you how to legit check Gucci Dionysus GG bag by yourself at home in a quick manner.
If these steps seem to be too difficult for you, do not worry, all you have to do is use our authentication services and get your item legit checked. Our knowledgeable team is available 24/7!
How to legit check Gucci Dionysus GG Bag?
The Overall Look Method
The overall looks are very important when it comes to comparing original models to replicas. 
First of all, the shape of the bag is very different in these two pictures. The authentic model clearly has a rectangle shape, while the fake model has a sharp square shape which does not look appealing at all.
Apart from the shape, a few words should be said about the hardware too. Metal buckle is closer to the bottom edge on the authentic model, while the hardware is much smaller, barely reaching the bottom
Even though these methods of authenticating Gucci Dionysus GG bag are the most relevant to today's counterfeit industry, beware that fake producers progress at insane rates. We notice virtually each month that it is getting harder and harder to differentiate original items from fakes, because replicas are getting pretty good. You should definitely try methods in this guide yourself, but if you spent a lot of money on an item, it may be wise to consider professional authentication.
3 easy steps to authenticate an item
Upload photos of the item
3 easy steps to authenticate an item
Planning on getting an item? Having doubts on an item you already have?

Trusted by:
80.000+
customers and business around the world

Featured with: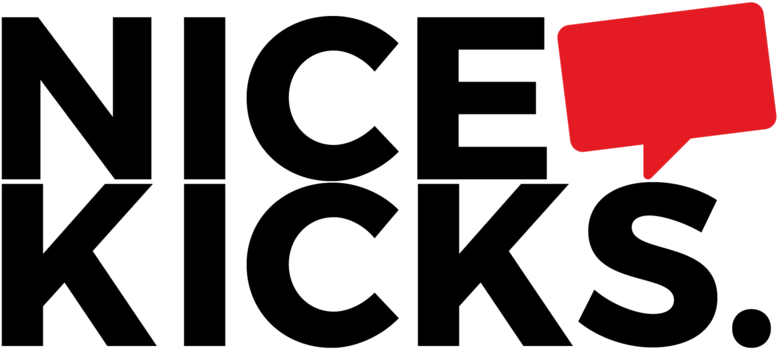 The Pattern Method
First of all, let's start off with the pattern.
It is very easy to see how the print on the authentic model has a dark beige color with the pattern that blends super well with the background. 
On the other hand the fake print has a color of pale beige, more on the white spectre which looks very bad with the black textured surface as it creates a huge contrast. The same situation is created with the print-background ratio as the GG symbols are much darker and do not blend well with the pattern.
The problem also appears on the GG pattern as the font has been chosen mistakenly on the replica. As you can see the letters are much rounder and closer to each other on the authentic print.
Gucci Authentication Course
Learn about how to spot fake Gucci in just 5 steps! Our authentication course is coming soon.
Learn More
The Inside Method
Even though the inside of the bag does not really show up while wearing it, by looking at it you can determine whether your bag is fake or not. 
First of all, the suede material clearly has been unsuccessfully replicated. It is supposed to be soft and pliable and not furry-like like shown in the second picture. The fabric is more textured and does not look like a suede at all. It is no surprise that the color is also mismatched too.
Besides the fabric, stitching is always something that differentiates replicas from the original. You can spot a replica of Gucci Dionysus GG bag right-away by looking at the stitches.
As you can see, stitching has been done very tightly and symmetrically on the authentic model, while these stitches are far from each other and totally asymmetrical on the fake model.
Unfortunately, differences do not stop there. Locks are not the same on these pictures. It is much smaller with a matte-effect on the authentic model while it is bigger with a shinier look on the replica.
Very punctual and professional from start to finish
I purchased a pre-loved LV Bag and I wanted to play it safe! As it turns out, it is authentic and I could not be happier with the confirmation and authenticity certificate! Thank you!
They processed my request super fast!
they needed more photos and they were specific on the kind of photo.highly recommended site! will definitely use their service again. thank you so much!
Thanks again
My vintage Gucci bag didn't have a serial number making it impossible for the average person to know if it was genuine. So happy for the outcome of my genuine handbag. Thanks again
Highly recommend!
It's my 3rd time now using their service and I have to say their customer service is the best and got my certificates quite quickly. Highly recommend!
Thanks!
I was looking for a way to authenticate high quality vintage items and came across LegitGrails. So I sent them several items to authenticate and they were terrific. I had to send additional photos a few time but that gave me more confidence in them!
The Hardware Method
This antique silver-toned hardware has to be one of the most important details of the bag. 
It has an original silver color on the authentic model, the engraved details are more symmetrical and wider while the fake one is darker with weird black stripes all over which gives it a very cheap look.
The overall shape of the hardware is supposed to be wider too.
Are you following our steps well? If it seems too complicated, do not worry, just use our authentication services and get your item legit checked fast and easily! Our team will help you 24/7!
The Side Method
Looking at the side of the bag might be another way to Gucci Dionysus GG bag authentication.
We already talked about the suede material, which is the same fabric in this case too. You can see original and authentic suede in the first picture, while the fabric on the replica is very cheap looking. The color of the fake suede is grey when it is supposed to be brown.
Apart from the fabric, black rubber on the edges are not replicated successfully. The idea behind these black rubbers are to protect the edges of the bag; On the authentic model these edges are fully covered while they still are shown on the replica.
The Label Method
Even though labels never show up while wearing a bag, they might be showing fakeness of your item the most.
Now let's take a look at both of these labels. The original one has been cut out perfectly without any flaw; Stitching has been done very tightly and evenly too. The same can not be said about the fake label: It looks as if the scissor was not even used while cutting it out. The stitching clearly has been done very poorly as each stitch is different in size.
Font is also mismatched as it is supposed to be larger with bigger spaces between the letters. 
Overall look of the label in the bottom picture is very low quality in comparison to the original.
Why authenticate with LegitGrails?
Expert team authentication in less than 30 minutes

Trusted by reselling stores & 80.000+ clients worldwide

Featured on Forbes, NiceKicks and more

Authenticity Certificate included

Full customer protection guaranteed
The Serial Number Method
Serial number might be one of the biggest keys to your Gucci Dionysus GG bag legit check. All you need to do is google search the serial number and if it is original google images must show a similar bag. But be careful, in some cases, fakes might also have the same serial number as an authentic one, that is why it's important to know your details well.
In this case the font clearly is different. The numbers are supposed to be thinner and smaller, not bold and large like on the bottom picture.
The Bottom Method
it is no surprise that the bottom is also suede too. The replica has used a fake fabric which is super textured and looks cheap. 
Stitching has been done very poorly too. It looks as if the bottom is going to come off any minute when it is supposed to be solid and hard as it determines whether the bag is durable or not.
In conclusion…
This was our guide on Gucci Dionysus GG bag fake VS real. We really hope that our methods will help you to authenticate your item at home by yourself.
We understand that these details might be a little complicated for a person without much knowledge in fashion but do not worry, all you have to do is use our Gucci authentication services! Our super helpful team is available 24/7!
3 easy steps to authenticate an item
Upload photos of the item
3 easy steps to authenticate an item
Planning on getting an item? Having doubts on an item you already have?

Trusted by:
80.000+
customers and business around the world

Featured with: