How To Spot Fake Balenciaga Speedhunters T-Shirt
It comes as no surprise that Balenciaga 'Speedhunters' T-shirt is heavily counterfeited. This oversized tee with neon graphic print is a perfect throwback to 90s style, and there is a high demand for it. For this reason countless fake versions of the shirt are easily available on the market and the question of how to spot a fake Balenciaga Speedhunters T-shirt is even more popular now.
If you are thinking of buying, or have already bought this item, but have doubts about its authenticity, fear not: we have prepared a guide for you! It will help you determine whether your shirt is original or not. 
But bear in mind: when in doubt, do not hesitate to contact our team of experts. We can help you quickly authenticate your shirt or any other brand item, and we will provide a detailed explanation along with a unique certificate of authenticity. 
How to legit check Balenciaga Speedhunters T-Shirt?
3 easy steps to authenticate an item
Upload photos of the item
3 easy steps to authenticate an item
Planning on getting an item? Having doubts on an item you already have?

Trusted by:
80.000+
customers and business around the world

Featured with: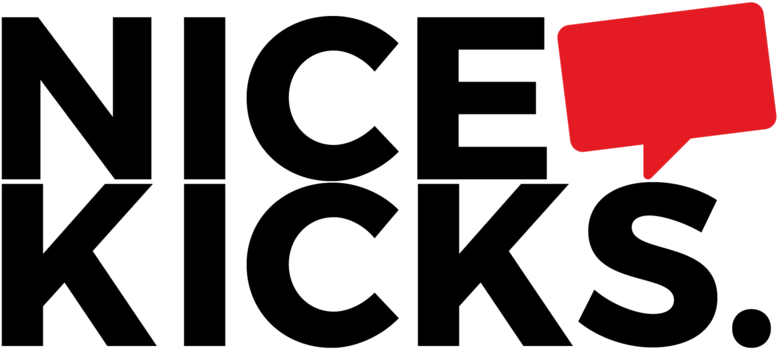 The Balenciaga Label Method
The first method we are going to cover today is the Balenciaga label method. For this method, as you may have already guessed, you will have to look at the label found on the neckline of your shirt. If you look at the comparison below, you can spot one difference between a fake vs real Balenciaga Speed Hunters t-shirt. 
We are certain that your attentive eyes noticed the difference in font. The real shirt would have bigger letters and spacing; the logo is more stretched, and the letters are less rounded. The fake logo, however, is smaller and more tightly spaced, with slightly rounded font. 
The Size Tag and Wash Tag Method
Moving on to our next point. Please remember that it is very important to legit check all of the tags and labels on your shirt. In most cases, they contain the majority of the useful information needed to spot a Balenciaga Speedhunter fake. 
We advise you to start off with inspecting the wash tag's visual appearance, more specifically its size and dimensions. The original tag would be bigger and wider than the replica. 
Not only that, but the text would also be a bit bigger in font. It is quite noticeable that the text takes up more space on the authentic tag than it does on the fake one. 
Lastly, make sure that the product code is correct by verifying it by searching it online, or with an official website.
Why authenticate with LegitGrails?
Expert team authentication in less than 30 minutes

Trusted by reselling stores & 80.000+ clients worldwide

Featured on Forbes, NiceKicks and more

Authenticity Certificate included

Full customer protection guaranteed
The Front Print Method
The most noticeable detail of this t-shirt is, of course, the colorful neon green print with graphic Speedhunters lettering. This is what makes this piece truly stand out, however, even here counterfeit manufacturers can make a few mistakes.
The first problem with the replica is the lettering. The font is slightly smaller, and the colors are more dull and desaturated. For example, the letters are not perfectly white, but rather a washed-out porcelain color. 
The second issue you can notice here is the quality of the print itself. While the original shirt is purposely made to look vintage, the print is still very detailed, the colors are bright and true to life. However, it is not the case with the fake Balenciaga Speedhunter t-shirt. Here the colors look unnatural and somewhat faded.
Lastly, do not forget to check the quality of the fabric. The authentic t-shirt is made from high quality Jersey cotton, which is a soft, stretchy material. Your shirt should feel light and pleasant to touch. 
The Back Print Method
The next step to Balenciaga Speed Hunters authentication is quite similar. For this method you might want to inspect the backside of your shirt. You can notice the same problem with the print here. On the original, the letters are white with vivid neon green glow, which smoothly fades to black, creating a nice gradient.
The print of the counterfeit item, however, is done poorly, therefore, it does not look the same. The letters are more green-ish rather than white, and the neon glow does not have such a smooth fade to black. The print overall looks slightly washed out and less vibrant.
The Product Tag Method
Finally, last on our list is the tag method. If all of the previous methods still did not give you enough clarity, try examining the tag attached to your t-shirt. 
The difference here is pretty simple. The authentic tag features a sticker with some useful information about the product, like color, size, and fabric. The fake one, on the other hand, might not include those things at all. And even if it does, it still might contain some inaccuracies, which you should thoroughly check for.
Last but not least, we recommend you to be extra careful and pay attention to the UPC barcode and product number as those may often be inaccurate and give away even a very good replica. 
Very punctual and professional from start to finish
I purchased a pre-loved LV Bag and I wanted to play it safe! As it turns out, it is authentic and I could not be happier with the confirmation and authenticity certificate! Thank you!
They processed my request super fast!
they needed more photos and they were specific on the kind of photo.highly recommended site! will definitely use their service again. thank you so much!
Thanks again
My vintage Gucci bag didn't have a serial number making it impossible for the average person to know if it was genuine. So happy for the outcome of my genuine handbag. Thanks again
Highly recommend!
It's my 3rd time now using their service and I have to say their customer service is the best and got my certificates quite quickly. Highly recommend!
Thanks!
I was looking for a way to authenticate high quality vintage items and came across LegitGrails. So I sent them several items to authenticate and they were terrific. I had to send additional photos a few time but that gave me more confidence in them!
The Bottom Line
This was our guide on how to spot a fake Balenciaga Speed Hunters T-shirt. Were you able to legit check your item? We sincerely hope you were. But if not, there is nothing to fear, because we are here to help you. Just contact our Balenciaga authentication team and you will get a detailed response with a unique authenticity certificate. 
Authenticate Balenciaga with Industry Experts
3 easy steps to authenticate an item
Upload photos of the item
3 easy steps to authenticate an item
Planning on getting an item? Having doubts on an item you already have?

Trusted by:
80.000+
customers and business around the world

Featured with: