How To Spot Fake Hermes Calvi Card Holder
The Hermès Calvi Card Holder is one of the fashion house's most popular accessories. Luxury things come with a hefty price tag, so make sure you're getting the real deal and not a knockoff. To ensure excellence, Hermès leather items are hand-sewn and produced by the same individual from start to finish. Although genuine Hermès products are resold, you must know how to spot a fake Hermès wallet. Let's review the best ways to authenticate Hermes Calvi Card Holder.
How to legit check Hermes Calvi Card Holder?
3 easy steps to authenticate an item
Upload photos of the item
3 easy steps to authenticate an item
Planning on getting an item? Having doubts on an item you already have?

Trusted by:
80.000+
customers and business around the world

Featured with: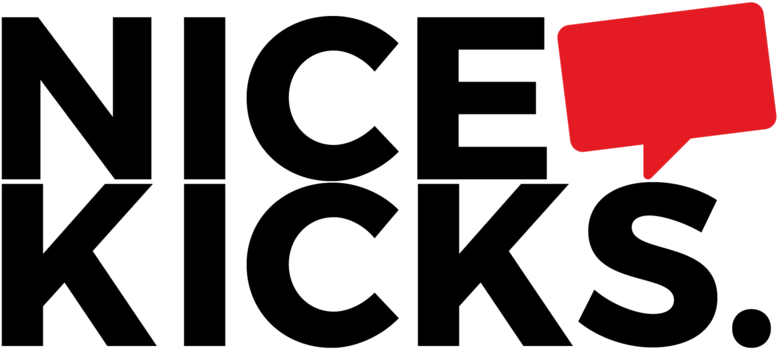 Hermes Calvi Card Holder Authentication: The Overall Look Method
When trying to spot a fake Hermes Calvi card holder, it is important to take a close look at the overall appearance of the product. Generally speaking, fake products are made with cheaper materials and construction that are not up to the same standards as an authentic Hermes product. As a result, they often have a lower quality look and feel. In addition, it is also worth checking for any misspellings or other errors on the fake product. These kinds of mistakes are a dead giveaway that the product is not authentic. By taking the time to examine the overall appearance of the cardholder, it should be possible to tell whether or not it is a fake.
Fake Hermes Calvi Card Holder: The Leather Method
Hermès Calvi card holders are nice and soft due to the high-grade leather material. The quality of the leather can be felt with the touch. A fake Hermès card holder won't feel as silky and supple as a genuine Hermès card holder. There will be a hardness to it, as well as a chemical scent. In these photos, you can see how the faux leather has a rougher surface with more grain and texture.
How To Legit Check Hermes Calvi Card Holder: The Shape Method
Hermes Calvi is instantly recognizable by its unique shape, which is both proportional and asymmetrical. However, many fake Hermes Calvi bags are not shaped correctly. The proportions are often off, and the bag may be symmetrical instead of asymmetrical. So if you're looking for a genuine Hermes Calvi, be sure to pay close attention to the details such as shape.
Why authenticate with LegitGrails?
Expert team authentication in less than 30 minutes

Trusted by reselling stores & 80.000+ clients worldwide

Featured on Forbes, NiceKicks and more

Authenticity Certificate included

Full customer protection guaranteed
How To Spot Fake Hermes Calvi Card Holder: The Stamp Method
Examine the Hermes stamp on the cardholder. The authentic Hermes label will have "HERMES" written out in upper case characters, followed by "PARIS" in smaller-sized capital letters right beneath, and "Made in France" at the bottom. The words will be written in bold, continuous silver writing on an authentic Hermes wallet. On the counterfeit model, look for peeling, unevenly formed text, as illustrated in this comparison picture.
Hermes Calvi Card Holder Real Vs Fake: The Blind Stamp Method
Hermès stamps the year and a craftsmen's ID into the leather of their Calvi cardholders with a blind stamp. Fake date stamps can be found on replica goods, and while some individuals may believe these numbers, don't be fooled! Always keep an eye out for other signs that the cardholder is fake.
Real Vs Fake Hermes Calvi Card Holder: The Hardware Method
One way to tell if a cardholder is real or fake is to look at the hardware. The hardware on a fake Hermes Calvi will be made of cheaper materials, and it may not be as well-crafted as the hardware on a genuine Hermes bag. In addition, the hardware on a fake Hermes Calvi may be a different color than the hardware on an authentic card holder. 
How To Tell If Hermes Calvi Card Holder Is Fake: The Box Method
Hermes card holders are always packaged in an orange box, never in a plastic bag. If you receive the box, inspect it well. For starters, it contains the characteristic Hermes orange, which fakers frequently miss. The branding on the box isn't particularly large. Also, check the font, the logo, and anything underneath it because imposters frequently make mistakes there.
Is Hermes Calvi good?
Hermes Calvi Card Holder is a fantastic small wallet. It is also a fantastic illustration of Hermes' elegance and sophistication!
How many cards fit in a Calvi?
Hermes Calvi can fit about 20 cards.
Where can I get Hermes Calvi Card Holder authenticated?
Here at LegitGrails, we understand that not everyone is an expert when it comes to Hermes. That's why we're here to help! We can help you authenticate your Hermes Calvi. So don't hesitate to reach us out we'll be happy to help! Check it out: Hermes Legit Check.
Authenticate Your YSL Sunset Bag with Industry Experts
3 easy steps to authenticate an item
Upload photos of the item
3 easy steps to authenticate an item
Planning on getting an item? Having doubts on an item you already have?

Trusted by:
80.000+
customers and business around the world

Featured with: