How To Spot Fake Hermes Constance Bag
To authenticate the Hermes Constance bag start by checking the overall look method followed by the material quality. Check the hardware as well as the stitching, don't forget to examine the side of the bag too. Analyze the serial number as well as the logo. Finally, finish off your authentication process by checking the label and box method.
How to legit check Hermes Constance Bag?
Hermes Constance Bag Authentication: The Overall Look Method
Because Constance has visible exterior seams, be sure they aren't splitting at the bottom corners while inspecting the bag. When every seam is exposed, any defects in the structure are usually visible. The wax casing should completely cover the bag's edges, with no extra wax visible.
The gussets help to create a thin, rigid profile and are skilfully made to ensure long-term durability. Except for the 14cm Micro, all Constance sizes have the option of a single gusset or a double gusset, which means the interior can have one single compartment or two distinct compartments.
Depending on how much internal room is required, the client can select the option that best suits their needs.
Also worth noting is the looped strap, which you should be able to modify to make a crossbody bag or double up for a short shoulder strap.
Fake Hermes Constance Bag: The Material Method
Hermès only uses the greatest high-quality skins for its bags when it comes to materials. The leather Constance bag is made traditionally. Classic Box Calf and Swift (both smooth types of leather) are available, as well as Epsom (grained leather). Canvas and suede, which are seasonal, are also available for individuals who desire something different. Of course, the Constance is also available in exotic skins such as croc, lizard, and ostrich. Crocodiles and alligators are popular substitutes for traditional leather.
Why authenticate with LegitGrails?
Expert team authentication in less than 30 minutes

Trusted by reselling stores & 80.000+ clients worldwide

Featured on Forbes, NiceKicks and more

Authenticity Certificate included

Full customer protection guaranteed
How To Legit Check Hermes Constance Bag: The Hardware Method
The H closure of the Hermès Constance is both useful and eye-catching, as it doubles as a brand insignia. This metal has a robust feel to it and won't tarnish over time.
The classic H clasp is available in a variety of finishes, including palladium, gold-plated hardware, and enamel. A leather inlay on the Cartable, as well as exotic skins with croc or lizard inserted into the clasp, are some of the other options.
A genuine Constance should also have a thin Plexi plate fastened with flathead screws on the back of the clasp. The horizontal bar beneath the clasp should have "HERMES" discreetly marked on the underside in the corner.
How To Spot Fake Hermes Constance Bag: The Stitching Method
Because each Hermès Constance handbag is hand-sewn by Hermès workers using the renowned saddle-stitching process, stitching is an excellent measure to evaluate. Any sloppy stitching that is plainly out of place, out of line, crooked seams, or uneven patterns on a Hermes bag are not found on a genuine Hermes bag. (Check out Balenciaga Hourglass bag for similar issues)
Hermes Constance Bag Real Vs Fake: The Side Method
The side of the bag, like any other detail, should be carefully observed.
The original bag's portions are unequal, however, the replica sections are symmetrical, and while this does not seem horrible, it is not the same as the authentic look.
Authenticate With Real Experts
3 easy steps to authenticate an item
Upload photos of the item
3 easy steps to authenticate an item
Planning on getting an item? Having doubts on an item you already have?

Trusted by:
80.000+
customers and businesses around the world

Featured with: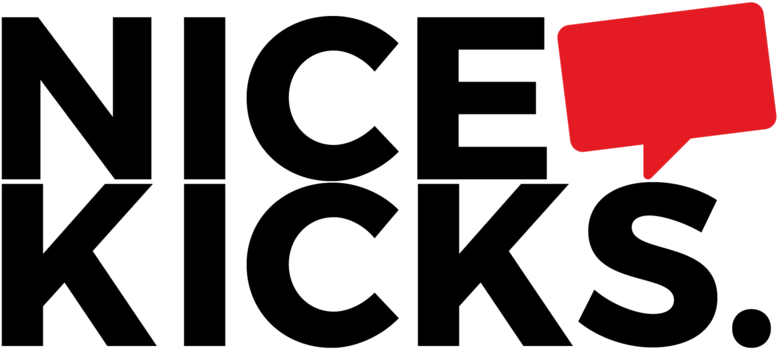 Real Vs Fake Hermes Constance Bag: The Serial Number Method
Date code stamps from Hermes can be found in two places: It was on the back of the leather strap before 2015, and then on the inside of the bag's right-hand wall after that. The Constance bag's date code stamp is located near the stitch in the upper corner of the inner side of the bag. Simply opening the bag reveals it.
Depending on the year of creation, each Hermès bag will feature a unique date stamp of manufacture with a letter accompanied by either a circle, a square, or no shape.
How To Tell If Hermes Constance Bag Is Fake: The Logo Method
The fake "H" should have a high-end finish, a weighty feel in your hands, and no scratches. On the edges, there will never be any bubbles, chips, or other faults.
The most noticeable difference between these two models is sharpness: the genuine buckle's edges are more defined, whilst the imitation buckle's corners are more rounded.
Legit Check Hermes Constance Bag: The Label Method
The bag's identifier beneath Constance's front flap, which reads 'Hermès Paris / Made In France' in heat-stamped foil that should match the color of the bag's hardware.
This logo is written in a delicate, clean font that is unaffected by the leather's texture. It's a red signal if the writing is excessively large, not foiled, or doesn't match the hardware. To accentuate the brand name, counterfeiters frequently make the stamp very large and noticeable, so be sure the scale is appropriate.
Very punctual and professional from start to finish
I purchased a pre-loved LV Bag and I wanted to play it safe! As it turns out, it is authentic and I could not be happier with the confirmation and authenticity certificate! Thank you!
They processed my request super fast!
they needed more photos and they were specific on the kind of photo.highly recommended site! will definitely use their service again. thank you so much!
Thanks again
My vintage Gucci bag didn't have a serial number making it impossible for the average person to know if it was genuine. So happy for the outcome of my genuine handbag. Thanks again
Highly recommend!
It's my 3rd time now using their service and I have to say their customer service is the best and got my certificates quite quickly. Highly recommend!
Thanks!
I was looking for a way to authenticate high quality vintage items and came across LegitGrails. So I sent them several items to authenticate and they were terrific. I had to send additional photos a few time but that gave me more confidence in them!
Vs

 Real 

Hermes Constance Bag: The Box Method
The Hermès Belt, like any other Hermes item, should be presented in an orange box. A black ribbon with the Hermès logo is used to close the bag. The most important factor is that the package is appealing and of good quality. Inside the box, nothing should be written or printed.
Is it hard to get Hermes Constance?
It's difficult to get a hold of the Constance in any size. In boutiques, these purses are incredibly hard to come by. Getting the same Birkin or Kelly can be easier than getting a Constance! This is why a Constance in any size commands a high price on the used market.
Is Hermes Constance discontinued?
Constance has been a part of this brand's exquisite fashion house for over 50 years, and despite rumors that it was about to be phased out, Hermes couldn't cease production due to increasing demand.
Where can I get the Hermes Constance bag authenticated?
If you followed these steps but still aren't sure of the results, you should reach out to professionals: LegitGrails expert team is available 24/7 to assist you! Check it out: Hermes legit check.
3 easy steps to authenticate an item
Upload photos of the item
3 easy steps to authenticate an item
Planning on getting an item? Having doubts on an item you already have?

Trusted by:
80.000+
customers and businesses around the world

Featured with: