How To Spot Fake Hermes Clic H Bracelet
Are you into high-grade Hermes jewelry but don't know how to differentiate between fake and real pieces?
Today, you'll find the best methods of spotting a fake Hermes Clic H Bracelet and how to use them on a real product. Enjoy!
How to legit check Hermes Clic H Bracelet?
Hermes Clic H Bracelet Authentication: The Enamel Method
In
jewelry authentication
, the weight is important; it should feel heavy, not light. Fake Hermès bracelets are often smaller than real ones.
Look at the Hermès website to see if the sizes match. Also, check the bracelet's weight. Fake ones are lighter because they're made from things like plastic.
Fake Hermes Clic H Bracelet: The "H" Method
Take note of the space on the H's sides. It's a fake if you can fit another H leg into that gap! Some counterfeit H enamel bracelets make this mistake all the time.
Authenticate With Real Experts
3 easy steps to authenticate an item
Upload photos of the item
3 easy steps to authenticate an item
Planning on getting an item? Having doubts on an item you already have?

Trusted by:
80.000+
customers and businesses around the world

Featured with: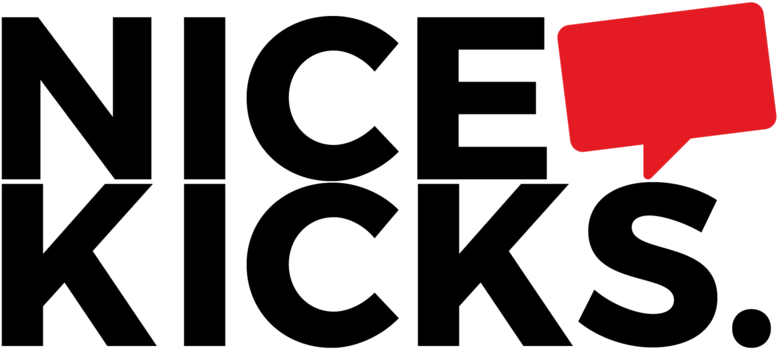 How To Legit Check Hermes Clic H Bracelet: The Hallmarks Method
On one side of the interior of the hinge, "Hermès" should be printed in all caps. A single capital letter beneath it marks the year it was created.

We should also mention that Hermès has been using new types of marks since 2015.
Also Read: How To Spot Fake Van Cleef & Arpels Sweet Alhambra Bracelet

How To Spot Fake Hermes Clic H Bracelet: The Shape Method
When you look at the Clic Clac H bracelet's shape, it can help you see if it's real. A real one is oval to fit your wrist better, but a fake might be round.

Even if a fake Clic Clac H looks good, it won't feel as nice. So, remember these tips to avoid getting a fake Hermès bracelet.

The word "HERMES" should be inside the bracelet. Also, there should be a special code on the side part that matches a Hermes code system.

Very punctual and professional from start to finish
I purchased a pre-loved LV Bag and I wanted to play it safe! As it turns out, it is authentic and I could not be happier with the confirmation and authenticity certificate! Thank you!
They processed my request super fast!
they needed more photos and they were specific on the kind of photo.highly recommended site! will definitely use their service again. thank you so much!
Thanks again
My vintage Gucci bag didn't have a serial number making it impossible for the average person to know if it was genuine. So happy for the outcome of my genuine handbag. Thanks again
Highly recommend!
It's my 3rd time now using their service and I have to say their customer service is the best and got my certificates quite quickly. Highly recommend!
Thanks!
I was looking for a way to authenticate high quality vintage items and came across LegitGrails. So I sent them several items to authenticate and they were terrific. I had to send additional photos a few time but that gave me more confidence in them!
Hermes Clic H Bracelet Real Vs Fake: The Clasp Method
The bracelet's hinge is meant to operate with a slight tension, meaning it should be simple to open and close but not too loose.
Hermès utilizes flathead screws for narrow and wide bracelets and a star-shaped screw for particularly wide bracelets to help the 'H' rotate.
Real Vs Fake Hermes Clic H Bracelet: The Box Method
The genuine HERMES box is smaller and brighter orange in color than the counterfeit. The image below illustrates that even the HERMES print and logo are different.
Why authenticate with LegitGrails?
Expert team authentication in less than 30 minutes

Trusted by reselling stores & 80.000+ clients worldwide

Featured on Forbes, NiceKicks and more

Authenticity Certificate included

Full customer protection guaranteed
How To Tell If Hermes Clic H Bracelet Is Fake: The Box Interior Method
The last tip in our guide today is about the box's inside. In real ones, the inside is soft and velvet, as shown in pictures.
But in fakes, it feels different and has messy stitches. The writing style on the fake band also looks nothing like the real deal.
Is Hermes CLIC CLAC real gold?
The Clic Clac H is not leather like most Hermes bracelets; instead, it is constructed of gold-plated or palladium-plated metal with enamel accents.
How do you open a Hermes Clic H bracelet?
Push on each of the legs until you discover the one that opens the bracelet while still pressing on both sides. The bracelet can open wide to accommodate your wrist once unlatched.
Where can I get a Hermes Clic Clac bracelet authenticated?
If you doubt your authentication skills and still want professionals to help you, we've got your back! All you need to do is reach out via live chat.
Authenticate With Real Experts
3 easy steps to authenticate an item
Upload photos of the item
3 easy steps to authenticate an item
Planning on getting an item? Having doubts on an item you already have?

Trusted by:
80.000+
customers and businesses around the world

Featured with: